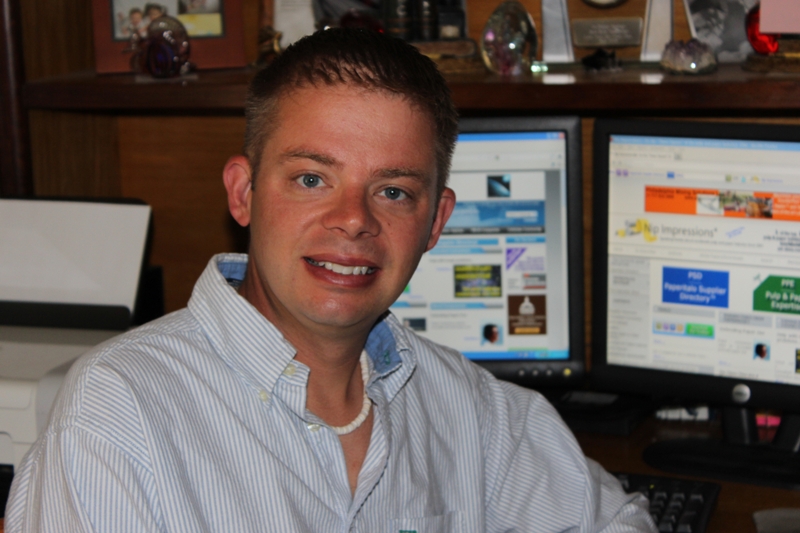 Ladies and gentlemen, the first class of inductees to the Paper Industry International Hall of Fame in Appleton, Wisconsin was inducted more than two decades ago in 1995, and today, more than 150 papermaking innovators and legends have been enshrined. This month, we profile Luigi Lazzareschi, who was inducted into the Hall of Fame in 2018.
Luigi Lazzareschi was born on February 13, 1963 in Pescia, Italy, an area with a long tradition of paper production. His father, Giuseppe, partnered with Emi Stefani in 1966 to start a papermaking business. This laid the foundation for what is today known as the Sofidel group, a company that, under the leadership of Luigi Lazzareschi, has grown to be the sixth largest tissue-producer globally.
Mr. Lazzareschi joined Sofidel in 1987 and became Head of Marketing in 1988. In his more than 30 years with Sofidel, and as current CEO of the Sofidel group, Mr. Lazzareschi led expansion from a small, Italian company to a multi-national corporation with 18 companies throughout Europe and the United States. By 2017, total production exceeded one million tonnes of paper, and the company employed more than 6,000 people.
Driven by a strategy prioritizing innovation, service to mass retail, and advertising as keys to growth of market share, he enabled the company to move away from strictly price-oriented competition. This approach led to the rise of Regina; Sofidel's most well-known brand.
Under Lazzareschi's leadership, Sofidel placed strategic importance on environmentally responsible growth; emphasizing industry-leading sustainability targets related to CO2 emissions, water consumption and raw material sourcing.
Mr. Lazzareschi has been recognized for his leadership with various awards including: Knight of the Italian Republic, Commander of the Italian Republic, Ernst & Young Entrepreneur of the Year Award, and the Transatlantic Award from the American Chamber of Commerce in Italy.
Mr. Lazzareschi and his wife, Maria Pia Del Perugia reside in Coselli, Italy.
Steve Roush is Vice President, Publisher and Editor and in charge of the International Desk at Paperitalo Publications. Many thanks go to the Paper Industry International Hall of Fame, Inc., for biographical information on Hall of Fame inductees.