Paperitalo's Boutique
Inside PaperMoney
Departments
Current News
In Closing
Reference Library
Member Options
About Paper Money
Celebrating all things paper: The wonder and the legacy, continued
Comment
Print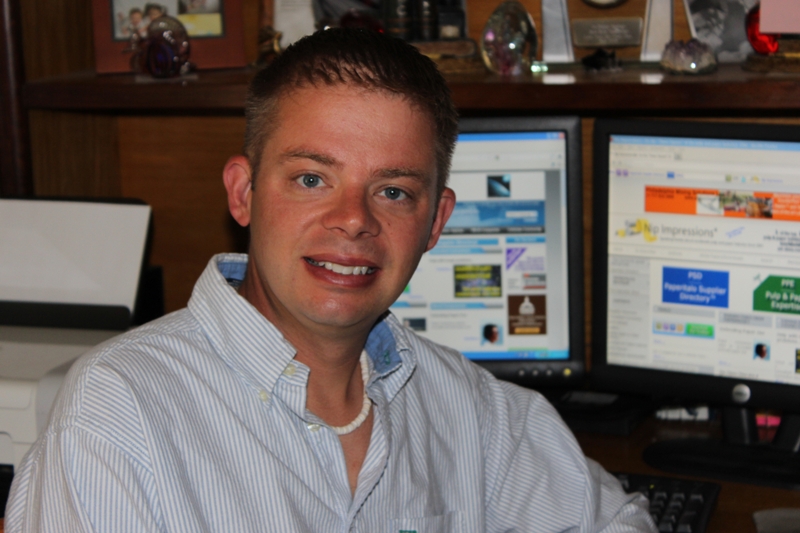 Ladies and gentlemen, the first class of inductees to the Paper Industry International Hall of Fame in Appleton, Wisconsin was inducted more than two decades ago in 1995, and today, more than 150 papermaking innovators and legends have been enshrined. This month, we profile the late Charles Boyd, founder and chairman of The Appleton Coated Paper Company, who was posthumously inducted into the Hall of Fame back in 2001.

Charles Boyd was born in Appleton, Wisconsin, on Nov. 27, 1871. He was a student at Lawrence College in Appleton from 1888 to 1893. While there, he sold paper bags and writing paper to local merchants, which earned him the nickname "Paper Bag Cholly." While selling a purely functional product, he saw the possibilities of paper with aesthetic appeal, and upon graduation, he sold fine papers for Moser Paper Company, Chicago, and then for George Whiting Paper Company, Menasha, Wisconsin and Whiting-Plover Paper Company, Stevens Point, Wisconsin.

In 1905, after twelve years of apprenticeship, he founded Charles S. Boyd Paper Company in Kaukauna, Wisconsin, to produce a line of sized and super-calendered cover paper. In 1907, he established The Appleton Coated Paper Company. Halftones, which require a smooth printing surface, were just coming into wide usage. Mr. Boyd could see the necessary upgrading of paper leading to volume production of coated paper. Although the original capital raised was $14,100, the investment capital was tripled by the following year.

The decision to produce coated paper displayed Mr. Boyd's shrewd awareness, learned in the Kaukauna operation. He understood the challenges of competing with integrated mills producing sized and super-calendered paper. The developments of more precise printing demanded higher quality printing surfaces. His solution was coated paper.

Prior to the 1930s, paper mills were unable to make coated paper in a single operation. Most of the paper sold during the first ten years of operation was on special order, mostly solicited by Mr. Boyd himself. This period was called the "jobber brand era."

Appleton Coated Paper Company became preeminent among non-integrated coating mills, manufacturing the widest range of specialty coated paper anywhere. When on-machine coating was developed in the 1930s, Appleton Coated met this challenge by concentrating on specialties. When technical programs and procedures called for resources beyond those available in the plant laboratory, they were submitted to the Institute of Paper Chemistry, of which the company was a member.

In 1953, Appleton Coated started developing a process to implement carbonless paper, an invention of National Cash Register Company, Dayton, Ohio. Appleton Coated's research department, headed by Tom Busch, solved the very difficult coating problem in one year, problems that two other major companies were unable to address, and soon became NCR's major supplier of carbonless paper. NCR bought Appleton Coated in 1970, and in 1978, sold it to British American Tobacco Industries, London, England, who teamed it with the Wiggins-Teape Group Limited, England, a former NCR licensee. In early 1990, B.A.T. spun off Wiggins-Appleton, which became part of today's Arjo Wiggins Appleton, France. AWA is one of the world's largest paper manufacturing and distributing organizations.

Mr. Boyd died on Jan. 28, 1952. He and his wife had a daughter, Martha (deceased), who married William Siekman, chairman emeritus of Appleton Coated Paper.

Steve Roush is Vice President, Publisher and Editor and in charge of the International Desk at Paperitalo Publications. Many thanks go to the Paper Industry International Hall of Fame, Inc., for biographical information on Hall of Fame inductees.
****

---