Paperitalo's Boutique
Inside PaperMoney
Departments
Current News
In Closing
Reference Library
Member Options
About Paper Money
Celebrating all things paper: The wonder and the legacy, continued
Comment
Print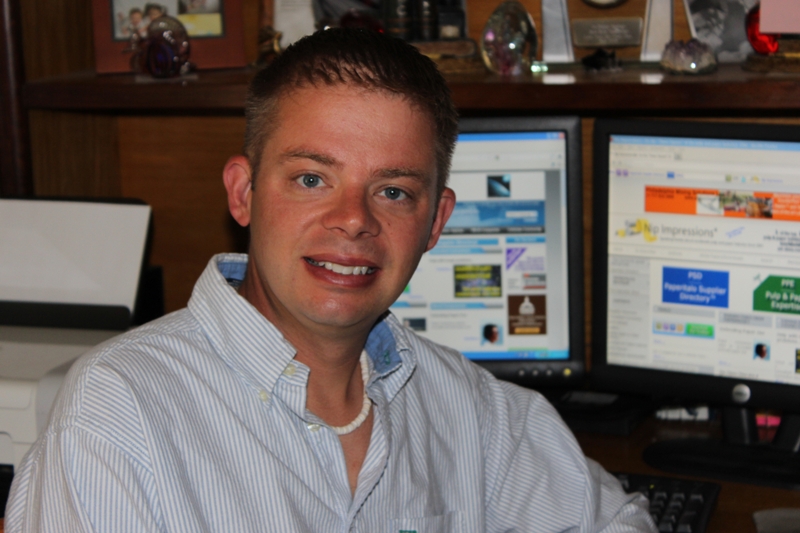 Ladies and gentlemen, the first class of inductees to the Paper Industry International Hall of Fame in Appleton, Wisconsin was inducted more than two decades ago in 1995, and today, close to 150 papermaking innovators and legends have been enshrined. This month, we profile Douglas Reeve, who was inducted into the Hall of Fame in 2008.

Douglas Reeve was born in Arvida, Quebec, Canada, on June 6, 1945. He received his Bachelor of Science in Chemistry from the University of British Columbia, graduating with honors in 1966. Reeve continued his education at the University of Toronto, earning both his Master of Applied Science in 1969 and his Ph.D. in Chemical Engineering in 1971. He is a registered Professional Engineer in Ontario.

In 1971, Reeve completed his dissertation on "The Effluent-free Mill," a revolutionary process in which bleach plant effluent is cycled through the chemical recovery system. His research in pulp bleaching helped promote the use of chlorine dioxide as a replacement for molecular chlorine in the bleaching process. His work demonstrated how the chemical reactions between chlorine dioxide and lignin produced significantly fewer organochlorine byproducts in pulp and in effluent. Reeve's research contributed to the worldwide adoption of chlorine dioxide as the key to successful, environmentally friendly bleaching of kraft pulp. Market share reached 85% worldwide by 2005. These and other process changes resulted in substantial improvements in water quality with the virtual elimination of dioxins in effluent.

In 1972, Reeve was hired by ERCO Industries (now ERCO Worldwide) as a consultant in their efforts to commercialize the effluent-free mill. Great Lakes Forest Products (now Abitibi Bowater) bought the concept and it was started up in the new mill in Thunder Bay, Ontario, in 1977.

Reeve's patented methods improved the control of chloride in the kraft recovery cycle. His work led to greater understanding of the role of chloride in kraft recovery boiler fouling and corrosion, leading to methods for reducing boiler plugging, allowing recovery boiler capacity increases.

While engrossed in his project at Great Lakes, Reeve remained active in the academic world. He returned to the University of Toronto in 1987 to found the Pulp & Paper Centre, which established the university as a major contributor to pulp and paper research. Reeve served as the Centre's first director until 2001. Reeve is a professor in the Department of Chemical Engineering and Applied Chemistry at the University of Toronto and, in 2001, became department chair.

His continued research has yielded many contributions to the pulp and paper industry. Reeve has authored or co-authored 172 publications including Pulp Bleaching-Principles and Practice, co-edited with C.W. Dence and considered the authoritative text in the pulp bleaching industry. He is the holder or co-holder of 18 patents.

In 1998 he was awarded an honorary doctorate by the Helsinki University of Technology. In 2007 he received the John S. Bates Memorial Gold Medal by the Pulp and Paper Technical Association of Canada, its highest award. Reeve is also a fellow of the Chemical Institute of Canada, the International Academy of Wood Science and the Canadian Academy of Engineering.

Doug and his wife, Melanie, were married in 1986. He has one daughter, Kate, and two stepchildren, Gregory and Karen Beiles. The couple has four treasured grandchildren, Benjamin, Zoe, Hannah, and Talia.
Steve Roush is Vice President, Publisher and Editor and in charge of the International Desk at Paperitalo Publications. Many thanks go to the Paper Industry International Hall of Fame, Inc., for biographical information on Hall of Fame inductees.
****

---