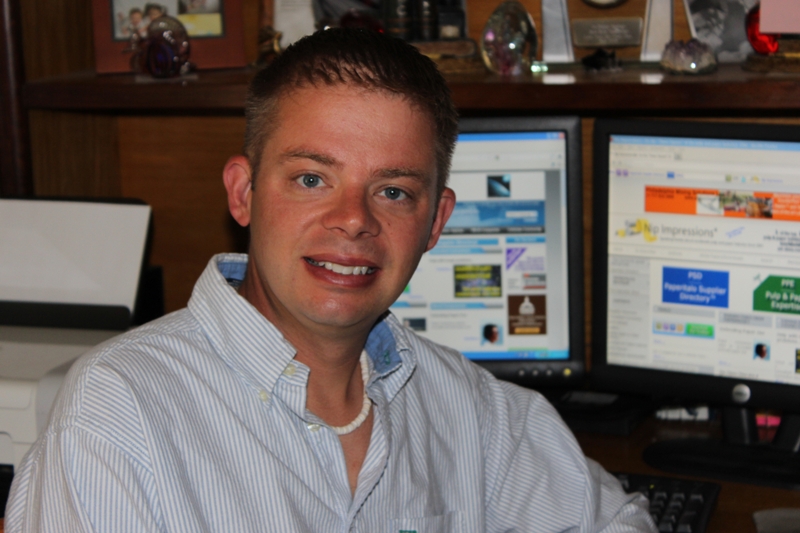 Ladies and gentlemen, the first class of inductees to the Paper Industry International Hall of Fame in Appleton, Wisconsin was inducted more than two decades ago in 1995, and today, more than 139 papermaking innovators and legends have been enshrined. This month, we profile the late Curt G. Joa, who was inducted into the Hall of Fame in 2007.
Curt Joa was born Aug. 8, 1903, in Mannheim, Germany, and spent much of his early life in Obervolkach, where his grandparents lived. That home was undamaged by two world wars, and he maintained it until his death.
He studied engineering and business and received a master's degree in mechanical engineering from Frankfurt University and a doctorate in business from Wurzburg University. Both were completed in 1924, after which he came to the United States.
He roamed the country a bit and had a series of jobs, including one as a car salesman. In Terre Haute, Indiana, he drove a milk truck. When he saw farmers wasting their time with frequent trips to town, he offered to run errands for 10 cents a trip.
Mr. Joa started work as an engineer for Bucyrus-Erie Co. in Evansville, Indiana, and was transferred to its plant in South Milwaukee. After a time with A.O. Smith, he joined Mirro Aluminum in Manitowoc, employed as a tool and die designer. When the Great Depression arrived, and cutbacks ensued, he gave up his job so a co-worker could keep his. Eager to strike out on his own, he became a consulting engineer and specialized in showing pulp and paper mills and malt houses how to cut waste.
In 1931, the Diana Company asked him to design a machine to help automate the production of sanitary napkins. In 1932, Joa officially formed his company. Curt G. Joa Inc. quickly earned a reputation as a leading machinery manufacturer for the disposable paper and nonwovens industries. Today, the company is in its third generation of family ownership, with a modern plant in Sheboygan Falls, Wisconsin and its European sales and engineering support offices located in Andernach, Germany. The company designs and manufactures equipment for the production of disposable diapers, adult incontinence products, and sanitary napkins, plus many other applications.
Mr. Joa received his first patent in 1934 for the world's first completely automatic machine for making sanitary napkins. A total of 62 patents have been assigned to Mr. Joa, and 120 others have been assigned to Curt G. Joa, Inc. On most of his patents, he is listed as the single inventor. Of particular note, quite a number of his patents have been cited in subsequent patents, an example of leading originality.
He established "The Joa Plan," building a plant in Fort Pierce, Florida, and offering half day employment to retired employees who could then supplement their pensions and Social Security checks and keep their minds and bodies active. He created the CARM Youth Camp in which boys primarily from Milwaukee worked and learned on the company farms. Astronaut James Lovell is an alumnus and visited the farm after his dramatic flight on Apollo 13 in 1970.
Articles about Mr. Joa have appeared in The Wall Street Journal, The Miami Journal, the Miami Herald, the Milwaukee Journal Sentinel, Today's Health, Pathfinder, and The Exchangite. There is a chapter about "The Joa Plan" in the book, Earning Opportunities, published by the Michigan Press. Mr. Joa presented a paper on the subject of "Dry Fiberization of Pulp" at the 1977 Paper Synthetics Conference in Chicago.
He is a Life Fellow in the American Society of Mechanical Engineers.
In 1925, Mr. Joa met Martha Frieda Rydberg (deceased) in Vincennes, Indiana. They were married shortly after in Shawneetown, Illinois. They had three children, Curt G. Joa, Jr. (deceased), Anna Mae Miley (deceased), and Ruth Joyce Kiela (deceased). There are 14 grandchildren, 26 great-grandchildren, and 8 great-great-grandchildren.
Curt Joa died in Ocean Ridge, Florida, on Nov. 8, 1998.
Steve Roush is Vice President, Publisher and Editor and in charge of the International Desk at Paperitalo Publications. Many thanks go to the Paper Industry International Hall of Fame, Inc., for biographical information on Hall of Fame inductees.