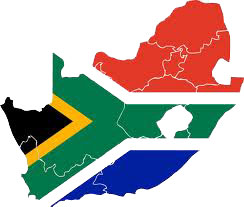 Folks--I began corresponding with this young man some time ago when he reached out to me looking for a career position in our industry. I have asked him to write a series of articles on his experiences as they continue. You will be reading a real, live, unfolding story. It is raw and from the heart. We are protecting his name, as we would like for him to continue with general observations about the industry once he lands a position, which we are sure he will soon. If you are interested in interviewing him for permanent employment, just write to me at jthompson@taii.com.
Jim
Part 1 – My Story
"My story" is the first of a series of columns entitled "The Uncertain Future Of Graduate Chemical Engineers in South Africa." Part 1 focuses on the difficulties that I had to endure in-order to complete a Bachelor of Science degree in the field of Chemical Engineering, and now that I have completed my studies, the much greater difficulty in finding a graduate program or employment in South Africa suitable to the qualification that I have attained. This column also identifies some of the difficult choices that young graduates face when trying to get into the industry and also touches on a few reasons as to the lack of jobs available to graduate engineers in South Africa.
Growing up as a minority in an Indian community in KwaZulu-Natal, South Africa, life was difficult. My parents were forced to work long hours, working seven days a week at minimum wage, so that they could provide a decent living for us. Their jobs were physically demanding and emotionally draining but they performed their duties diligently in the hope of providing a better life, brighter future and most importantly, "an education" for their children.
In 2004, I matriculated from a local secondary school achieving a distinction pass and excelling in mathematics, physical science, English, Afrikaans, biology and accounting. My results gained me acceptance into the chemical engineering department at the University Of KwaZulu-Natal (UKZN).
However, tertiary education did not come without its hardships. The already high and ever increasing cost associated with tuition fees, textbooks and transportation costs put extra strain on my family. Even with the help of a partial scholarship and a part-time job on my part, the additional cost demanded greater sacrifices from my family. Not forgetting the overwhelming pressure and stress of having to work and study simultaneously.
"Be positive, Work hard, Never give up" and most importantly "pray about it," these are just some of the inspirational words that my mother used to share with me in times of despair, when I felt like I was carrying the world on my shoulders. I was determined to overcome these obstacles in the hope of securing a better future for myself and my family, who sacrificed so much for me along the way. The high standard of education enforced by the chemical engineering department at UKZN, in complying with the Engineering Council of South Africa (ESCA), which is a signatory to the Washington Accord, meant that not just anyone could qualify. Hard work, commitment and dedication were required in-order to succeed. Nevertheless, in 2010, by the grace of my Lord and savior, Jesus Christ, I graduated.
As the first person in my family to attend and graduate from a university as well as being the highest qualified person in my family, expectations were high, but celebrations were short lived as I faced another uphill battle, the daunting task of getting into a graduate program or finding a job in South Africa.
At this moment in time, one begins to doubt oneself, disappointment and fatigue set in and eventually irritability takes over and you ask yourself, "Why can't I get a job?"
In the past South Africa was governed by apartheid laws and policies. Apartheid was a system of legal racial segregation designed to oppress, dominate and control non-white people, which included Indian, African and Coloured people.
This all changed in 1994 when S.A. held its first democratic election and Nelson Mandela, "The father of our nation," was declared president of the Republic of South Africa. It was a time of change and everyone was excited as it meant a new beginning and a brighter future for all. S.A was declared a "Rainbow Nation" with emphasis on equality for all, but are all people, in particular all races really treated equally?
Racial discrimination still exists in South Africa and affirmative action policies implemented by the current South African government benefit people of African ethnicity, as they are regarded as "previously disadvantaged people" during the Apartheid era. Nowadays, people are employed because of the colour of their skin and not always because they are the "best man" for the job at hand and this is a reality as companies have to abide by employment equity policies implemented by the government.
Take for example, the UKZN chemical engineering graduating class of 2010. There were 63 graduates from the school, with approximately 69% being Indian, 17% White and 14% African. Considering the Indian graduates only, and excluding those that had bursaries and the few who have decided to take up a Masters' studies in the field, a large portion of the Indian graduates are sitting at home or accepting jobs in other fields such as banking and insurance. Those who do not have jobs as yet, are now competing with graduates from other universities as well as graduates from previous years (who still do not have jobs) for the first available job vacancy.
Is working in a bank or insurance really worth it?
All that sacrifice, hard work, time, effort and commitment necessary, not to mention the financial burden associated with years of tertiary education, just to end up working in a bank, is it really worth it?
On the other hand, we all need to live, don't we?
We all have families who are now depending on us for support and by sitting at home we are gaining nothing. Sometimes, it's not by choice, but simply something that has to be done in-order to survive.
Considering the current employment conditions in South Africa and the lack of value and appreciation of skilled workers, are we really surprised to see that so many people are leaving this country to work overseas? And do we really blame them?
You know that there is a severe problem in a country when qualified laborers are willing to give up everything to emigrate to other countries for employment reasons. They are willing to be classed as "foreigners" and put their families at risk, having to worry about xenophobic violence, rather than to stay in South Africa with its poor job situation.
To my fellow graduates who are in a similar situation, I encourage you to "be positive" and "never give up."
I would like to take this opportunity, to tell international companies who are interested in employing qualified engineers that the South African engineering graduates are overflowing with potential and we are just seeking an opportunity to show our worth to the rest of the world.