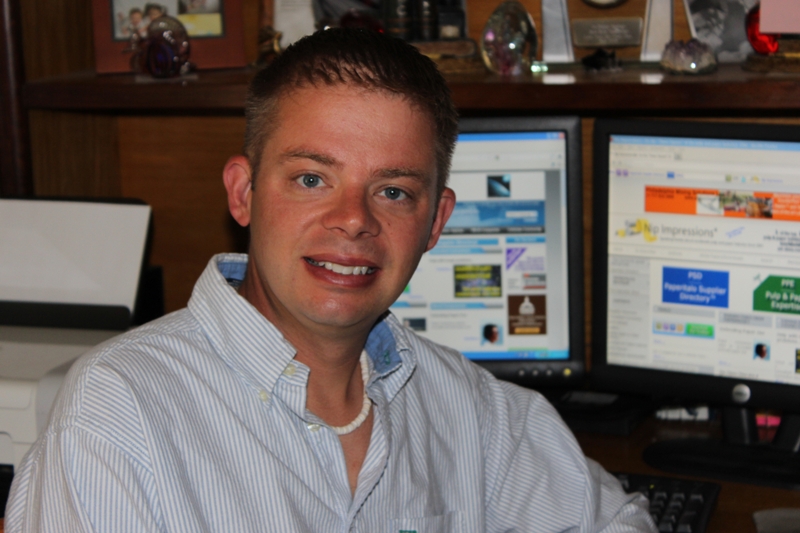 International Paper Co.'s recent announcement that it is going to shut down its mill in Courtland, Alabama, took a lot of people by surprise.
In a Sept. 11 statement, IP said the mill will be closed by early next year, and 1,100 workers will lose their jobs. Salaried workers will be eligible for severance packages and outplacement assistance consistent with company policy, and IP said it will work with union officials to offer assistance programs to hourly employees.
In a news release, IP said that it had looked for ways to repurpose the Courtland mill, but determined that permanently shutting it down puts the company in the best position for the future. The company said the decision to shutter the mill took months and was finalized at a meeting of International Paper's board of directors on Sept. 10.
The Courtland mill makes paper for forms, envelopes, labels, copiers, printers and magazines. The closure of the mill will reduce International Paper's North American uncoated and coated freesheet paper production capacity by 950,000 tons, of which 765,000 is uncoated freesheet.
Of course, as we all know, those are grades that have been declining. While tissue and packaging grades have been flourishing, printing grades have been losing ground for more than a decade now. I've been in the newspaper and online media business for nearly two decades now, and I've seen this decline up close and personal. Much like the pending fallout of the IP announcement, I've seen good, talented, hardworking people lose their jobs in cutbacks or consolidations, or be sent to the unemployment line because newspapers shut down entirely. (Speaking of consolidation, I am sure many people are rightfully nervous of the very recent announcement that Packaging Corporation of America has agreed to buy Boise Inc. for nearly $2 billion.)
The IP announcement came on the heels of Empresas CMPC SA confirming that it plans to close its Rio Vergara newsprint mill in Nacimiento, Chile. The mill will cease operations on Nov. 30, and CMPC said it will offer a retirement program to the mill's 202 workers and offer them jobs at the company's other units. CMPC largely blamed rising power prices for its decision, but it's hard to discount this piece of information in the new release: "2012 production (at the Rio Vergara mill) was 130,000 tons, compared with an average of 200,000 tons from 2000-2011. Production capacity in 2013 has been 60,000 tons."
It never hurts to pay attention to the clues.
While IP and CMPC are slicing printing grade production capacity, other places are expanding. Take Brazilian pulp manufacturer Eldorado Brasil, for example. Eldorado announced this month that it has taken the first steps toward expanding its Três Lagoas production facility in the Brazilian state of Mato Grosso do Sul. It says it wants to put in a second pulp line with an annual capacity of 2 million tons of bleached eucalyptus pulp at the mill.
Eldorado plans to commission the new line in 2017, after which the site will have a total capacity of 3.5 million tons of bleached eucalyptus pulp – and there is already talk of the company wanting to install a third pulp line.
In any business, change is inevitable. The places that prosper rise up, and the ones that don't fall. It happens all the time.
It's the nature of the beast.
Steve Roush is Managing Editor and Publisher and in charge of the International Desk at Paperitalo Publications. He can be reached by email at steve.roush@taii.com.
****