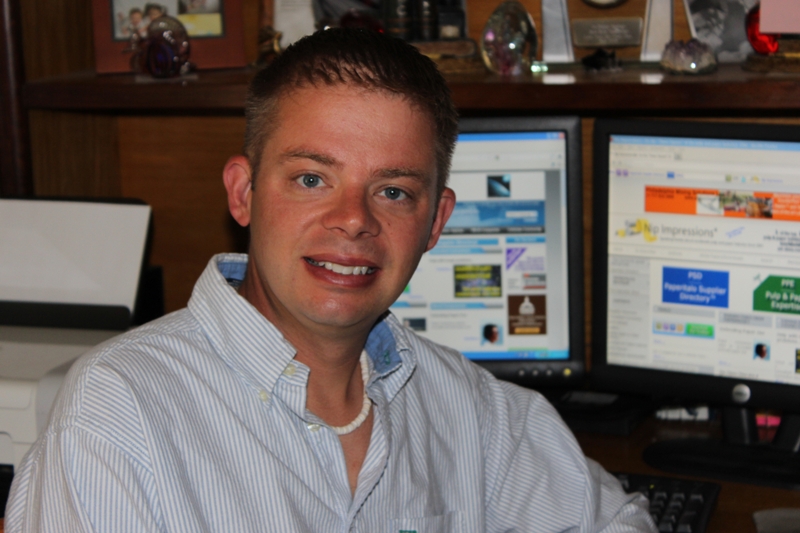 Ladies and gentlemen, if you were one of the many listeners of this week's Pulp & Paper Radio International broadcast, you heard that RR Donnelley decided to close one of its facilities in South America.
The fact that the company decided to shutter one of its divisions isn't what made the story interesting. It's how the country's leaders reacted to the closing that raised eyebrows across the industry.
Here's a Cliff's Notes recap:
On Monday, 11 Aug 2014, employees of the RR Donnelley & Sons plant on the outskirts of Buenos Aires in Argentina showed up to find the gates locked and a note on the door informing them the operation was now closed. Around 400 people worked at the facility.
The note read, in part, "We profoundly regret to inform you that, confronted by an insurmountable crisis and having considered all the viable alternatives, we are closing our operations in Argentina."
I think we can all agree that most employees don't like to lose their jobs, and when these folks saw the note, some of the workers reportedly staged an impromptu protest, setting tires on fire outside the gate of the RR Donnelley facility and beating on drums. Other reports indicated that some workers decided to block the highway to protest the "illegal closure."
Now, I've seen people lose their jobs due to economic conditions. I've had to let people go in the past, and there was a time where I was abruptly and unceremoniously told I was being let go. It happens, and it's never fun.
In my nearly two decades as a journalist, I've seen a lot. But I'll freely admit I've never witnessed disgruntled workers beat on drums, set tires afire and block highways in protest against a company shuttering a plant.
Now, this where things really started to get interesting - just a couple of days later, it was reported that the government of Argentina is threatening to use an anti-terrorism law to seek criminal charges against RR Donnelley.
Argentine President Cristina Fernandez reportedly said that the company may have sought to "create fear in the population" and undermine the economy with the plant closure and that could be a possible violation of an anti-terrorism law. She said there was no legitimate economic justification for the closure and she accused the company of collaborating with foreign investors whose decade-long legal battle with the government triggered a 30 July 2014 default.
"We are facing a real case of fraudulent behavior and an attempt to intimidate the population," she said during a Thursday, 14 Aug 2014 speech.
A few days later, RR Donnelley issued a letter to the Argentine Court, saying, in part, "Thomas J. Quinlan, President and Chief Executive Officer of RR Donnelley & Sons Company, states that it was after much discussion, thought, and the consideration of many alternatives to preserve operations, that RRDA (RR Donnelley Argentina S. A.) made the difficult choice to file for bankruptcy liquidation in Argentina after 22 years in operation. The printing industry in Argentina has been struggling to be profitable for some time and the outlook for improvement of industry sales is not positive."
The letters said that, "The business of RRDA is not solvent. RRDA has experienced a decrease in sales and does not foresee any improvement in the foreseeable future. At every point in this decision, RRDA followed all Argentinian laws and regulations as they apply to these business decisions."
So is RR Donnelley a company that made a sound business decision ... or a bunch of no-good terrorists out to "create fear" and "intimidate" a population?
I think you and I know the answer to that ... but we'll see what a court has to say.
We also reported in Monday morning's Pulp & Paper Radio International program that Argentina is planning on suing Uruguay because Uruguay recently allowed UPM to up its pulp production in that country.
So, is anyone out there thinking about setting up shop in Argentina?
Anyone?
Steve Roush is Vice President, Content Channels and in charge of the International Desk at Paperitalo Publications. He can be reached by email at steve.roush@taii.com.

****