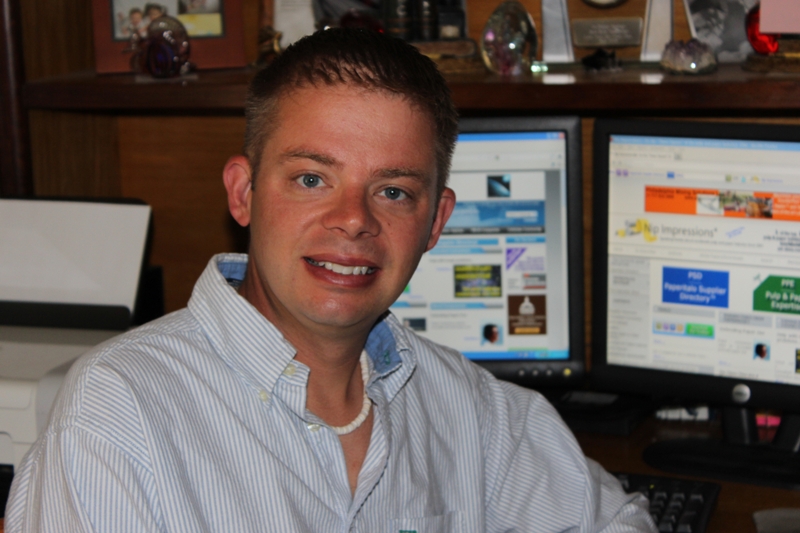 Ladies and gentlemen, as you may know, I've been in the paper business for the better part of two decades now, working at newspapers in three states in the U.S., and now proudly serve as publisher and editor of Paperitalo Publications and producer of Pulp & Paper Radio International.
Several years ago now, when I was an editor at a daily newspaper, the brass at the parent company issued an edict that the price of a single copy of the publication would be raised from 50 cents to 75 cents starting on a particular day. The subscription rate would also go up, effective the same day, for new subscribers.
Now, this took place beginning in March 2009 – in the midst of the "Great Recession" that began in 2007-08.
I remember scratching my head as I switched the Page 1 masthead template from 50 cents to 75 cents. I knew that the economy wasn't what it was just a couple of years prior, and I recalled wondering why the company thought folks would step right up and pay 75 cents – 50 percent more – for a newspaper when the single-copy sales were beginning to decline due to the tanking economy. Unemployment was rising, along with the price of gasoline, groceries, etc.
Not long after the price increase, the hard drive of my work computer died a quick death, and I lost all of my page building templates. So that day, from another computer, I grabbed an old front page and began new – only I forgot for that day's edition to switch the price from 50 cents to 75 cents. Corporate didn't like that one bit, but we digress.
Turns out, raising the prices and rates did not help bolster the bottom line, the company made cuts, and good, hardworking people lost their jobs while others saw their pay decreased because of implemented mandatory furlough days. Circulation also went down, so fewer newspapers (with fewer pages) rolled off the presses, which, of course, meant less newsprint was being used.
Last year, the same publication raised the price of single-copy newspapers to one dollar. Just this month, as required by law, the paper published its annual statement of ownership, management and circulation. And not surprisingly, its paid circulation has dropped to an all-time low that makes me wonder how it can still afford to be a daily newspaper.
I share this story because I see basically the same thing happening at the United States Postal Service, which recently announced proposed price hikes, including an increase in the price of a first-class mail single-piece letter from 46 cents to 49 cents.
According to a news release from the USPS, the proposed changes, which would go into effect in January 2014, are intended to generate $2 billion in incremental annual revenue for the Postal Service.
"Intended" is the key word here. I'm sure newspapers "intended" to generate additional revenue with price hikes, as well.
The Governors of the Postal Service voted Sept. 24 to seek price increases above the typical annual increases associated with changes in the Consumer Price Index (CPI).
In a letter disseminated to customers, Board of Governors Chairman Mickey Barnett described the "precarious financial condition" of the Postal Service and the "uncertain path toward enactment of postal reform legislation" as primary reasons for seeking price changes above the CPI increase. He also indicated that the price adjustment above the CPI increase is necessary in order to ensure that the Postal Service will be able to maintain and continue the development of postal services of the type and quality which America needs.
According to the release, the Postal Regulatory Commission will review the prices before they become effective Jan. 26, 2014.
What you and I understand, but others apparently do not, is that in these instances described above, raising prices does not solve problems – it is not a quick fix.
In fact, it almost always makes matters worse with unintended consequences.
In our industry, billions of dollars' worth of paper ends up in the U.S. mail. If the USPS keeps hiking rates (it just raised rates back in January), it will continue to drive customers away (just like some newspapers), thus eliminating mail volume … and jobs in the paper industry.
The USPS points out that it is an independent agency that gets no tax dollars for its day-to-day operations, but is subject to congressional control.
Rate hikes are not the answer. Congressional reform legislation to make the USPS a viable, competitive option is a better option.
Talk to your representatives and let your voice be heard.
Steve Roush is Managing Editor and Publisher and in charge of the International Desk at Paperitalo Publications. He can be reached by email at steve.roush@taii.com.
****