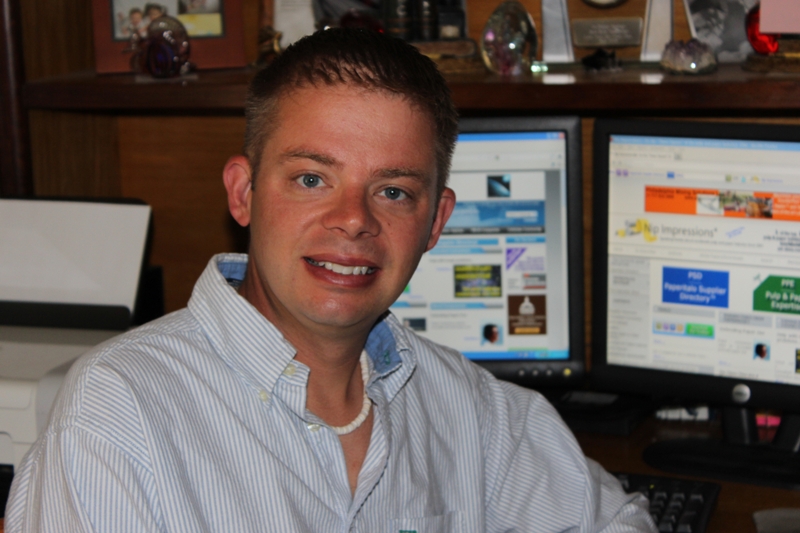 Ladies and gentlemen, for nearly 20 years, I've been in the journalism field. For the bulk of my career, I've been an editor at newspapers of varying sizes.
I remember when I first got into the business, when I had my first bylines, photo credits and opinion columns, I'd grab about 10 copies of that day's paper to take home as keepsakes. I'm sure I still have them all – somewhere. Finding where they are hidden is another matter.
You see, the newspaper – the actual print edition – was all we had at the small-town publication nearly two decades ago. Back then, there was no website for the paper. There was no Facebook, Twitter, company email addresses … yes, electronic media was still in its infancy, and for many smaller daily and weekly publications, fully entering the digital age was still years away.
Many years and volumes and thousands and thousands of editions later, I'm the publisher and editor here at Paperitalo Publications. The following has happened quite a few times when I talk to folks who don't follow the pulp and paper industry: When they ask me about what I do and I tell them, they'll scratch their heads and ask something like, "So, you're all about the paper industry, and you're all electronic?!?"
Now, these folks who ask this type of question are often the same ones who still cherish their broadsheet newspaper, but we digress.
No, we're not at all ashamed to say that here at Paperitalo Publications, all of our publications and Internet radio shows are distributed worldwide, electronic only.
And the worldwide part is precisely why we are electronic only. Our method of delivery gives us a wide reach and allows for quick response, and the handy Google Translate function allows folks who don't speak English to read our publications in their native language.
Some, especially in the pulp and paper industry and in the newspaper industry, bemoan this type of change – and some choose to adapt and stay ahead of the curve. And you guessed it, the ones who adapt and stay ahead of the curve almost always come out ahead of the bemoaners.
The other day, I was chatting with an old acquaintance, and I congratulated him on celebrating his first year on the job. I added that I am close to celebrating a year on a new job, as well, to which he gave me a puzzled look and said, "Steve, aren't you still with the Times?"
When I told him I hadn't been with the paper in quite a while, he said, "Well, I guess my thinking you were still there is a sign of the times."
I'm not sure if the pun was intended, and I didn't ask for clarification, but it is, indeed, a sign of the "Times."
And times, they are a-changin'.