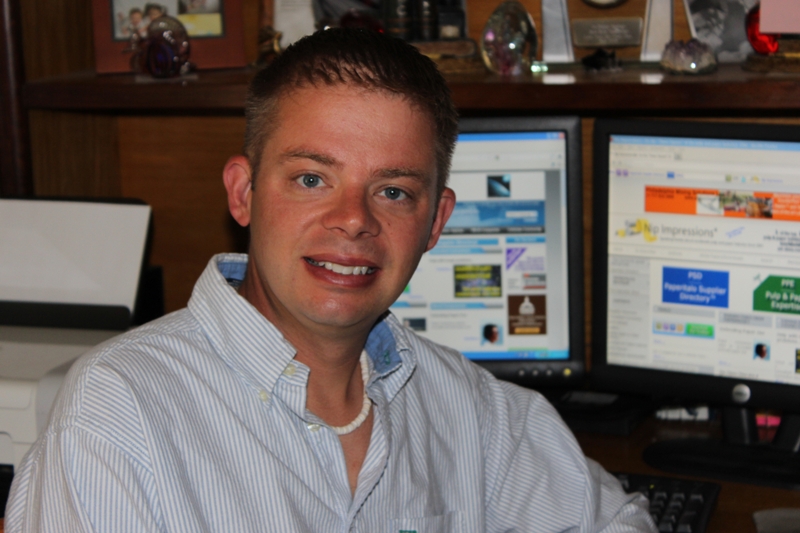 Ladies and gentlemen, when I checked the mail this week, I received a statement from a company of which I am a stockholder.
It was a dividend reinvestment statement, and as I turned the envelope around to tear it open, I noticed a green message that quickly made me turn red. It said, "A click can make a difference for the environment … and for you!"
With that kind of message, I might not be a stockholder of that company much longer, but we digress.
The paper envelope then exhorted me to visit a certain "green" website to "sign up for electronic communications today."
Ironic, isn't it? A paper envelope telling me to ditch the paper and go electronic – all for the environment's sake.
When I pulled out the statement, the greenwashing continued. At the bottom of the first page, a second message read, "Save time. Be more secure. Help the environment. Manage your holdings (at an online location). It is easy and free, so get started now at…" then it gave the same "green" website.
Needless to say, I didn't visit the "green" website – or sign up for electronic communications (or what some call eDelivery). I'm sure you're all really surprised by that.
So, does this company really want to "help the environment?" Perhaps. But more likely, particularly in regard to the letter I received in the mail, the company simply wants to save money on postage, paper and printing costs. I've been on the board of directors of organizations that talked about saving money by going electronic with its newsletters and correspondences (excluding invoices, of course). It was all about saving money, plain and simple. There was never discussion of "helping" the environment. Ever.
I highly doubt any companies that deliver these types of greenwashing messages are seriously discussing "helping" the environment behind closed doors in boardrooms, either. It's just a better plea, in their minds, to proclaim, "Help the environment!" than to say, "Hey, we'd like to save some cash by not sending you these letters in the mail, so will you please go to this website and sign up for electronic communications? Pretty please?!?"
By pulling out the environment card, companies are using PR spin and deceptive tactics to promote their agenda at the expense of our industry (and, of course, they don't care). You know that and I know that. But do our neighbors, friends, customers and others know that?
Here at Paperitalo Publications, we've pushed back against greenwashing for years, and so have our good friends at Two Sides, along with others. Some in the industry are also fighting the good fight, and there have been victories along the way. On March 5, U.S. Representatives Sean Duffy (R-Wisconsin) and Mike Michaud (D-Maine) introduced House Resolution 97, a resolution seeking to protect access to paper-based options for government services and information. The resolution intends to reverse recent federal initiatives to totally eliminate paper-based information and services, such as Social Security checks and earnings statements, savings bonds and income tax forms, to ensure that Americans have the option to receive these services and information in paper form. There has also been talk of launching a similar UK initiative in the very near future. That's good news.
However, you can bet your bottom dollar that companies are not going to stop putting these greenwashing messages on the very products we produce (and anywhere and everywhere they can), so we shouldn't rest, either.
If we all keep fighting the good fight, together, we can make a difference.