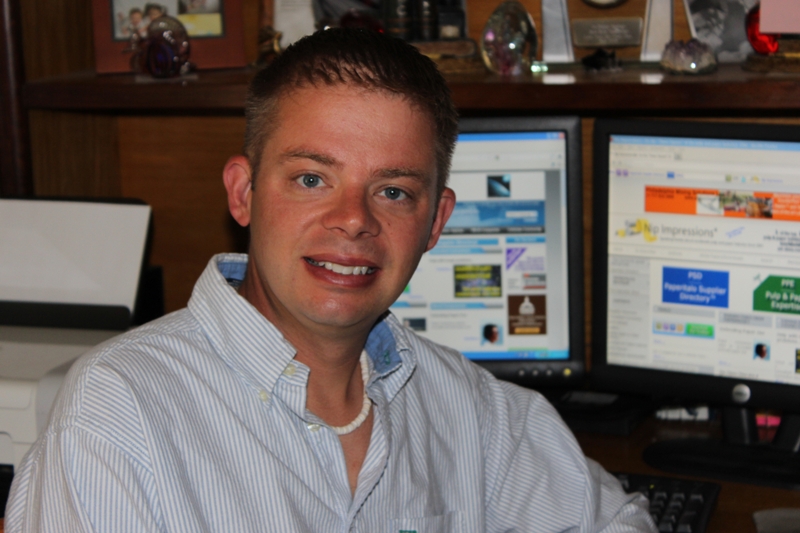 Ladies and gentlemen, on 1 Jul 13, the president of one of the biggest universities in the U.S. will be stepping down from a post he has held for many years.
Earlier this month, Ohio State University President Dr. E. Gordon Gee announced he would be retiring at the end of June.
You might be asking yourself right about now, "So what? How does this affect me and what does this have to do with the pulp and paper industry?" If you're asking yourself that, I can confidently answer that the simple fact the Ohio State president is resigning probably doesn't affect you or the pulp and paper industry in the least, but the "why" he is stepping down is what is important here.
At the end of May, The Associated Press broke a story with the headline, "Ohio State president jabs Notre Dame, Catholics, SEC." As a longtime editor, I don't know why the AP decided to make a public records request for an audio recording of an athletic council meeting that took place last year (on 5 Dec 12) – but they did.
And while I cannot condone some of the things that he said – you can read about the details here – it most certainly appears to me that Gee was simply trying to joke around, to get a laugh or two.
The press picked up on the meeting nearly half a year later, ran its story, and just a few days later, a man who has been a college president for 33 years (nearly half of his life), a man who was making nearly USD 2 million a year, a man described as a tremendous leader and a prolific fundraiser who is omnipresent on campus, and a man that Time magazine not long ago named the best college president in the U.S. announced he would resign effective 1 Jul 13.
Now, Gee insisted that the story and his (bad) jokes had nothing to do with his decision to step down, but the timing most certainly seems to indicate otherwise.
I've always been under the opinion that a person should be judged by how well he or she does their job, not by their ability or inability to tell a joke. But times are different these days. In the U.S. and other areas, political correctness is running amok, aided by advanced technology, recording devices and, of course, the Internet.
Don't fret for Dr. E. Gordon Gee. At age 69, he'll take his millions, head to California and will be just fine. He'll be close to his family, 7-month-old twin granddaughters and "significant other" and will likely still do some teaching at the law school and will help raise money at Ohio State.
But his recent plight is a cautionary tale for us all.
We've all heard that talk is cheap and actions speak louder than words. But this is no joke: Words have consequences, and words can even kill … a career (not to mention cause damage to a company or institution).
Always pay attention to what you say as if your job depends on it – and leave the jokes to the professionals. If you're not a comedian (and chances are you're not), never, ever try to impersonate one.
Just ask Dr. Gee…