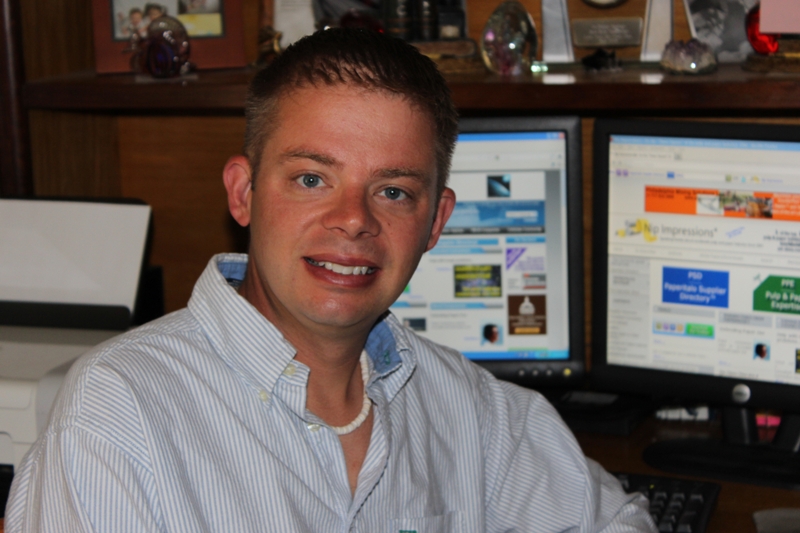 Ladies and gentlemen, the first class of inductees to the Paper Industry International Hall of Fame in Appleton, Wisconsin was inducted more than two decades ago in 1995, and today, more than 139 papermaking innovators and legends have been enshrined. This month, we profile Roberto Berardi, who was inducted into the Hall of Fame in 2019.
Roberto Berardi was born on June 23, 1947, in Brescia, Italy.
After earning a Master's Degree Cum Laude in Electrotechnical Engineering from Politecnico di Torino, Roberto started his career in the Marketing Department of Scott Paper Company. His first position was Assistant Product Manager, during which he developed the launch of 'Scottex Casa', the first advertised paper towel in Italy.
In 1977, he became the youngest Executive of Scott Paper Italy as Marketing Manager, head of all the tissue categories. He literally rebuilt the marketing department mostly with talented women. Successfully performing relevant roles among which include Logistic Director, Commercial Director, Consumer Division Director; lastly, Managing Director for critical markets like Iberia and Italy.
Since Kimberly Clark-Scott merged, his continuous strive and focus led him to be appointed President for the European Family Care Sector. In four years, Kimberly Clark European business expanded with unprecedented growth market share, profits, reaching outstanding results, including the U.K. marketplace.
In 2005, after 32 successful years in the industry, Roberto decided to retire becoming Vice-Chairman of the European Tissue Symposium and by teaching Marketing Principles as Affiliate Professor at the prestigious ESCP Europe Business School and at the SAA Management School.
In 2007, he was then nominated Chairman of the European Tissue Symposium.
Hitherto the activities of the ETS were mostly dedicated to technical and regulatory issues; however, under his leadership, ETS expanded its focus on brand new initiatives aimed at promoting tissue categories for the overall benefit of the industry thus improving health and hygiene for European and Worldwide users.
He significantly enhanced awareness of all hygiene benefits along with the sustainability of Tissue Products by founding the AFH Task Force, a Scientific Panel providing in-depth Studies and by his participation in International Scientific Conferences and Trade Fairs.
From concept to completion, Roberto has shaped ETS website comprehensive content in six languages thus increasing access from 4,000 to 400,000 visitors per year promoting within the Industry the definition of 'Position Papers' on environmental aspects.
Roberto and his wife, Ersilia, have two daughters, Lucy and Nicoletta and five grandchildren.
Steve Roush is Vice President, Publisher and Editor and in charge of the International Desk at Paperitalo Publications. Many thanks go to the Paper Industry International Hall of Fame, Inc., for biographical information on Hall of Fame inductees.