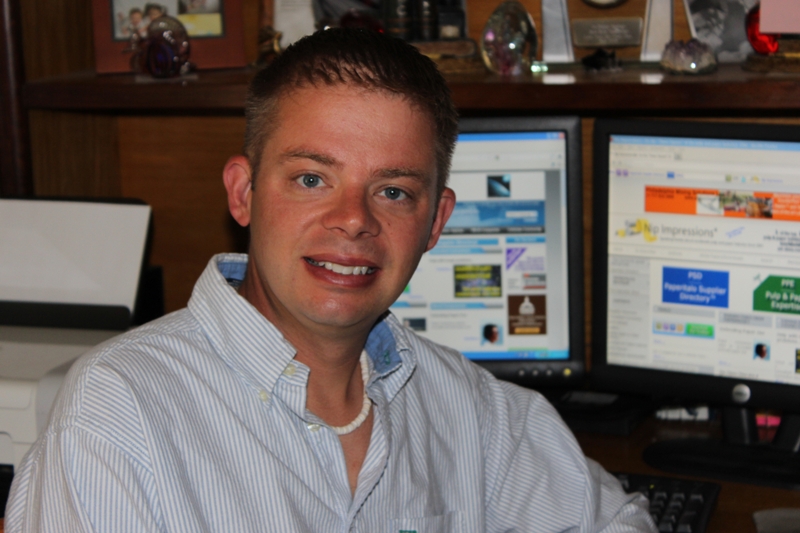 Ladies and gentlemen, the Koch brothers were back in the headlines last week.
I'm sure some of you out there are jumping up and down shouting, "Stop the presses!!!"
The stories were much different, and one of the stories, though one could say it "blew up" on Georgia-Pacific Google alerts for a couple of days, can no longer be found. Well, for the most part, that is the case – but we do live in the Internet age where it's almost impossible to completely expunge something once it hits the World Wide Web.
More on that story in a moment…
The first headline we're going to talk about read, "Koch brothers finally cave: Company gives in on employee Facebook posts." Another headline regarding the same social media issue proclaimed, "Employees at Koch-Owned Georgia-Pacific Can Now Tweet About Work Without Fear."
It was reported that the Koch brothers and Georgia-Pacific had implemented a "strict" policy that prohibited its 45,000 employees from speaking badly of, or being critical of, the company. The policy reportedly read, in part, "Even if your social media conduct is outside of the workplace and/or non-work related, it must not reflect negatively on GP's reputation, its products, or its brands."
Of course, these media outlets threw a fit about this, one even saying that it was a double standard that the Koch brothers allegedly used their rights to free speech by instructing their employees to vote for Mitt Romney in the 2012 presidential election, then told the same employees they couldn't use rights to freedom of speech to criticize the company in any way, shape or form.
It wasn't fair, they cried, it was hypocrisy, they cried, and rejoiced that thanks to a "new decree by the National Labor Relations Board, however, employees can now feel free to post about their jobs to Facebook or Instagram without fear of retribution."
It was reported that Georgia-Pacific reached a settlement with the National Labor Relations Board to rescind the policy and to "post a statement in all its facilities assuring workers of their rights under federal labor law." According to reports, the statement will read, "WE WILL repeal our social media policy and WE WILL NOT issue policies that interfere with your right to share information relating to wages, hours, and other terms and conditions of employment, including on social media." A pulp and paper workers union vice president was quoted as saying the settlement "puts the Koch brothers on notice that they are not above the law when it comes to employee rights."
While that's all well and good, and while I'm not here to debate whether the Koch brothers and Georgia-Pacific overstepped their bounds by issuing such a "strict" policy, the fact of the matter is that no matter who you are – you could be a Koch brother or you could be way down the ranks at a company – what you say or do has consequences.
When it comes to freedom of speech, I firmly believe you are free to tell your direct supervisor that he or she is a real so-and-so; and, in turn, your boss is free to tell you that you're fired, to pack up and don't let the door hit you in the backside on your way out.
I do not, for one minute, believe that despite the latest decree by the National Labor Relations Board or the settlement, employees at Georgia-Pacific (or anywhere else, for that matter) can now tweet, Facebook, Instagram, email, talk about or even send smoke signals about anything at all "without fear" or "retribution."
Perception is important to any company or business, and if employees are biting the hand that feeds them, don't be surprised if at some point, the hand biters aren't being fed by that company or business any longer. I could sit here and tell some stories about this regarding people I've worked with or managed in the past, but I won't go there – why risk retribution?
Now, in another headline regarding the Koch brothers and Georgia-Pacific, it was trumpeted that the G-P allegedly supplied a "coal chemical" that was allegedly spilled and has been "contaminating" a river in West Virginia in the U.S.
As publisher and editor of Paperitalo Publications and the producer of Pulp & Paper Radio International, I receive news release from many, many companies that serve the pulp and paper industry and have set up Google alerts for these companies.
For two or three days last week, every Georgia-Pacific Google alert was bombarded with the chemical spill headline. However, every time I clicked the headline to go to the story, the story was not there.
Turns out, the story was dead wrong. It was another company, not Georgia-Pacific, that produced the chemical that spilled into the river and the site that originally published the story issued a retraction and apology for "incorrect claims."
There are at least two lessons to be learned here. One is that a company should always be paying attention to what kind of press it is getting, fair or unfair. And, two, if a company (or perhaps its executives) gets on the bad side of the media (or the political party that a media outlet favors), don't be surprised if there are folks out there just waiting to pounce at any and every opportunity.
Steve Roush is Managing Editor and Publisher and in charge of the International Desk at Paperitalo Publications. He can be reached by email at steve.roush@taii.com.

****