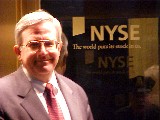 I know it sounds harsh, but often the best thing to do with old mills is let them die.
It came up again this week.  As we reported on Pulp & Paper Radio International on 31 March, the legislature in the State of Maine nearly got themselves in hot water trying to resurrect a funding stream for the Great Northern Paper mill in East Millinocket.  They were attempting to pass legislation to force one profitable company, Brookfield Renewable Energy Partners, to share some profits with an unprofitable (and idle) company, Great Northern.
I remember doing studies over twenty years ago, for the original Great Northern, which concluded the Millinocket and East Millinocket mills, to put it kindly, had a very bleak future.  I suspect the ensuing twenty-five years have not improved this outlook.
Yet, Economic Develop people, politicians and other pillars of the community just can't believe these mills must die.  The problem is, especially in these tiny rural towns, there never was anything there but the mill.  So, when a new team comes to town bearing suitcases made by Shaw Industries (email me if you can't figure out the image—jthompson@taii.com) and says they can resurrect these old places, they believe them because they want to believe them.
The local glitterati run off to the state capital or the feds and get some money to get the place going again.  It is thrown away. But worse than the money being thrown away is how the local people are duped into thinking there are still good jobs at this location.  For as long as they believe the dream, they will be delaying finding a sustainable future for themselves.
As I said in the beginning, in this particular case it has been evident for nearly a quarter of a century that these mills have no future.  That is a lot of time to waste in a family's life, time that they could have spent going somewhere and building a real, lasting life.  What a pity.
On a separate subject, I was talking to Mark Wilde over the weekend.  After, coincidentally, twenty-five years, Mark has left Deutsche Bank.  After what he is calling a 90-day "gardening sabbatical," Mark will be moving to BMO, still in Manhattan, but uptown at Times Square.  Mark invites all that want to be on his new mailing list to email him at doctorpaper@gmail.com.
Jim Thompson is Executive Editor of Paperitalo Publications. He can be reached by email at jthompson@taii.com.
****