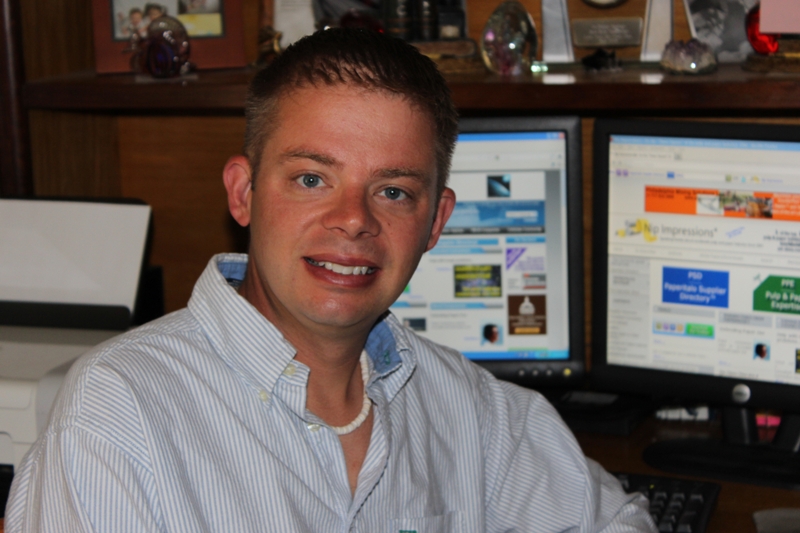 Ladies and gentlemen, some of you may remember the 1990 Canon camera commercial where former tennis star Andre Agassi famously said, "Image is everything."
I know we've said this before, but it bears repeating. If you "Google" the words "paper mill pollution" then select Google images, what do you see? In most of the photos, many people see "pollution" coming out of "smoke stacks," when, in fact, it's just water vapor being emitted during the paper-making process.
Image is everything. People and search engines alike see pollution that simply isn't there. You and I know better, but that's not the point.
Environment was the topic of the month in January at Paperitalo Publications, and this month, the topic is Power and Energy (and if you're looking ahead, Water Usage will be the theme in March). In the pulp and paper realm, the industry has gotten a bad rap in the areas of energy and environment, a lot of it unjustified.
And it doesn't help one bit when nation leaders start railing about energy and "global warming," which is now dubbed "climate change." Here in the U.S., President Barack Obama had quite a bit to say about the subject in his State of the Union address earlier this month.
Here is an excerpt:
"But for the sake of our children and our future, we must do more to combat climate change. (Applause.) Now, it's true that no single event makes a trend. But the fact is the 12 hottest years on record have all come in the last 15. Heat waves, droughts, wildfires, floods – all are now more frequent and more intense. We can choose to believe that Superstorm Sandy, and the most severe drought in decades, and the worst wildfires some states have ever seen were all just a freak coincidence. Or we can choose to believe in the overwhelming judgment of science – and act before it's too late."
In December, I interviewed James M. Taylor, senior fellow for The Heartland Institute, on the global warming issue on Pulp & Paper Radio International. You can listen to the show here. He told me that a lot of the global warming reports that are accepted as "good science" are, in fact, "incomplete, inaccurate, and certainly not a reliable guide to either the science or the economics of climate change."
But image is everything.
However, I found it more troubling when the U.S. president said in his State of the Union speech, "I urge this Congress to get together, pursue a bipartisan, market-based solution to climate change. ... But if Congress won't act soon to protect future generations, I will. I will direct my Cabinet to come up with executive actions we can take, now and in the future, to reduce pollution, prepare our communities for the consequences of climate change, and speed the transition to more sustainable sources of energy."
Image is, indeed, everything. Never mind that quite a few "green" companies that the U.S. Department of Energy loaned money to have since gone bankrupt. In the U.S., the Commander in Chief is ready to take executive actions to "reduce pollution (i.e. kill coal, other fossil fuels, etc.)." That's a scary thought.
The example I gave here is of the United States, but it's truly a global issue. I wrote about "Clean Air" protests all over the world last year in this PaperMoney editorial.

As we all know, costly regulations in the name of "climate change" and "clean energy" put manufacturing businesses at an economic disadvantage.
This may turn out to be a losing battle, but it's a battle worth fighting. If we don't do our best to shape our image, someone else will.