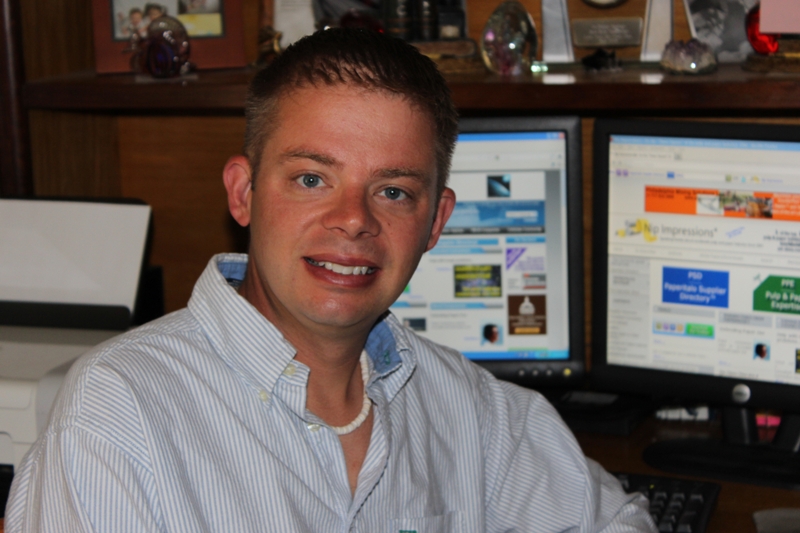 Ladies and gentlemen, as you well know, energy is always on our minds here at Paperitalo Publications. And just a few weeks ago, U.S. President Barack Obama gave a speech at Georgetown University announcing his new policy on energy.
If you live in the U.S. or are aware of the politics of this administration, what he said in his address was not much of a shock.
He said he wants tough environmental regulations and he's telling the U.S. Environmental Protection Agency to enact tough pollution standards for all U.S. power plants – new and existing. He spoke of global warming – or "climate change" – and he wants to "cut carbon pollution."
He said that, "We don't have time for a meeting of the Flat Earth Society. Sticking your head in the sand might make you feel safer, but it's not going to protect you from the coming storm."
Personally, I think even more heavy handed regulations would be a coming storm. Of course, the U.S. president assured Americans that these proposed tough regulations won't drive up energy prices. Personally, I don't buy it. What I do buy regularly is gasoline, and on Jan. 19, 2009, the day before the current U.S. president took office, the average price of a gallon of regular unleaded gasoline in the U.S. was $1.83. Today, it's approaching $4 a gallon.
Speaking of regulations and the U.S. EPA, a recent report from the Competitive Enterprise Institute shows that EPA regulations cost the United States economy $353 billion per year — more than 30 times its budget — according to the best available estimate, making the EPA the most expensive rule-making federal agency in America. By comparison, the next costliest agency is Health and Human Services at $184.8 billion.
For a bit of perspective, consider that the EPA's $353 billion in regulations is $21 billion more than the GDP of Denmark and $8 billion dollars more than the entire GDP of Thailand.
And the U.S. president wants even more EPA regulations. And he points to China as a good example by saying in his recent energy speech and in his State of the Union address earlier this year that China is "going all in in the race for clean energy."
I'm not exactly sure where he's getting that information. According to the U.S. Energy Information Administration, China is the biggest carbon dioxide emitter in the world by far, and while the U.S. energy-related emissions have fallen since 2005 and have stayed fairly consistent since 1990, China's emissions have skyrocketed since 1990, from more than 2 billion tons of energy-related CO2 emissions in 1990 to more than 8 billion tons last year.
But "as long as countries like China keep going all in on clean energy, so must we…" according to the U.S. president.
Actually, China has said its emissions will continue to rise until its per capita gross domestic product is five times larger than its current rate. Now, I'm not picking on China here, but for those who believe that CO2 is a "pollutant" – which I don't, considering all of us breathe – how will it benefit the earth if the U.S. cuts back on emissions with tough regulations while other countries increase theirs exponentially?
Nicolas Loris, policy analyst at the Roe Institute for Economic Political Studies, wrote the following after Obama's energy speech, "… let's pretend we were able to stop emitting all carbon immediately. Forget the electricity to cool our homes in the summer months. Shut down the power plants. Stop driving our cars. No talking. The Science and Public Policy Institute found that the global temperature would decrease by 0.17 degrees Celsius — by 2100. These regulations are all pain no gain."
And thankfully, some U.S. lawmakers, even in the president's party, aren't happy with the proposals. This is good news for our industry.
Sen. Joe Manchin, a Democrat from West Virginia, called Obama's proposals "irresponsible" and said that they would kill jobs and would do little to help the environment.
"Why do you want to shoot yourself in both feet and then try to run the marathon tomorrow?" Manchin asked.
I think that's a very good question.
Insisting the proposed plan was a "war on America," Manchin said in an interview, "It's just ridiculous. I should not have to be sitting here as a U.S. senator, fighting my own president and fighting my own government. That's ridiculous. I want to work with them. I've reached out. I will continue to reach out, but I need a partner here. I don't need an adversary. I need a partner and an advocate."
We know very well in our industry that if tough regulations tip the levelness of the playing field, jobs and livelihoods are at stake.
It's time those of us in the U.S. get our heads out of the sand and let our elected officials know with a clear voice that we need them to be our advocates, not our adversaries.

****