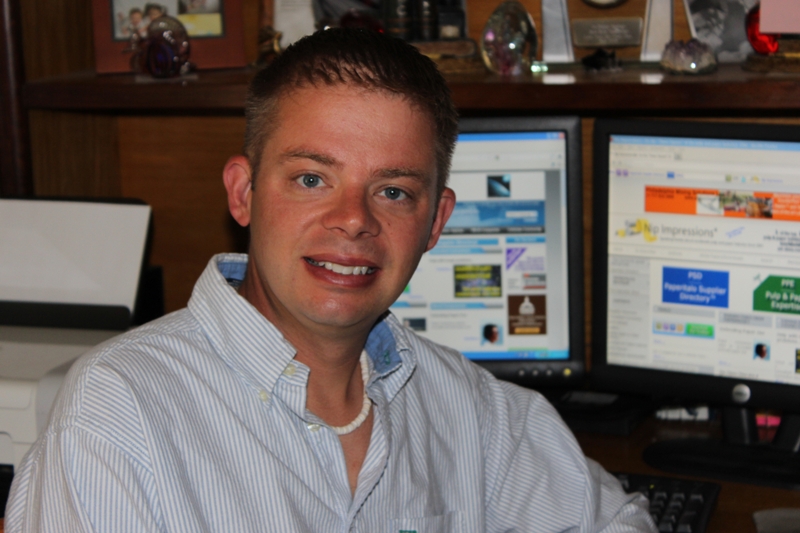 Ladies and gentlemen, I haven't had the pleasure of encountering one of these little green stickers on a paper towel dispenser, but according to the Earth Day Network, tens of thousands of these stickers have been "distributed worldwide."
They say, "Remember … These Come From Trees."
The sticker also says, "This sticker will save up to 100 pounds of paper every year. Help spread the word…"
Of course, the sticker didn't point out that the sticker itself was made from paper, and it also didn't point out that the sticker isn't sticking to the facts.
According to the These Come From Trees conservation group, a typical fast food restaurant with two bathrooms can use up to 2,000 pounds of paper towels a year, and the average coffee shop uses 1,000 pounds of paper towels a year – and these stickers will keep folks from using as much when they see the sticker on a paper towel dispenser.
The group further said it hopes the stickers "can save a couple hundred thousand trees a year."
Now, as you and I know, paper towels are made predominately from recycled paper, which means paper towels aren't "killing trees" at all. But that's not stopping the These Come From Trees folks, the Earth Day Network and others from spreading this "gentle reminder" as the stickers are showing up in bathrooms at schools, universities, airports and offices all over. Allegedly, the stickers are available in more than five languages and have spread across the United States and more than a dozen other countries.
Of course, there are folks out there who buy that type of message hook, line and sinker – thinking the "evil" paper companies might come and cut down the big oak in front of old homestead one of these days so people can wipe off their hands after eating that juicy hamburger.
We need to vigorously distribute our own messages. At the end of every email I, along with others here at Paperitalo Publications, send, there is a message. It says, "Notice: It is OK to print this email. Paper is a biodegradable, renewable, sustainable product made from trees. Growing and harvesting trees provides jobs for millions of men and women. Working forests are good for the environment, providing clean air, clean water, wildlife habitat, carbon neutral energy, carbon storage and can help mitigate forest fires."
Unlike the deceptive "These Come From Trees" stickers, that's a message that actually sticks to the facts.