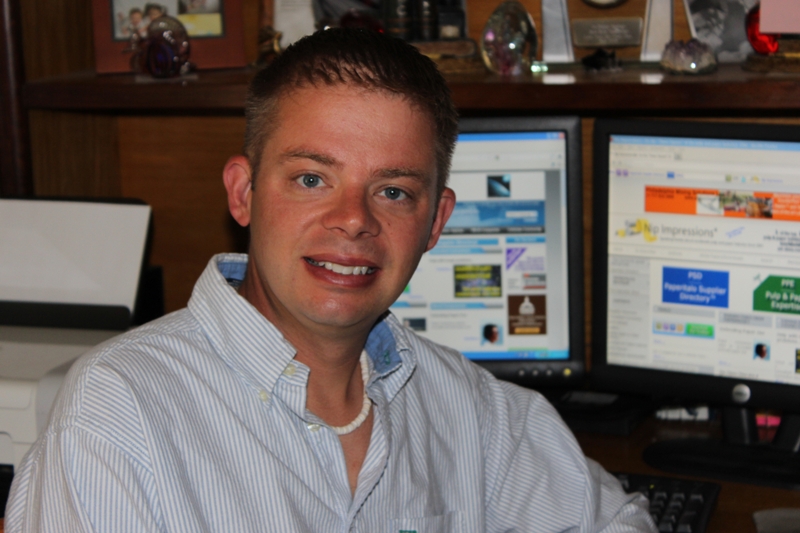 Ladies and gentlemen, the first class of inductees to the Paper Industry International Hall of Fame in Appleton, Wisconsin was inducted more than two decades ago in 1995, and today, more than 130 papermaking innovators and legends have been enshrined. This month, we profile the late Nathan H. Bergstrom, Chairman of the Board at Bergstrom Paper Company of Neenah, Wisconsin, who was posthumously inducted into the Hall of Fame in 2002.
Mr. Bergstrom was born in Neenah, Wisconsin, April 25, 1895. After Neenah High School, he enrolled at Lawrence College, Appleton. He left in 1915 during his senior year at his father's request to help in production at Bergstrom Paper Company.
He served in the 4th Wisconsin Infantry-Artillery, including time in France, from July 1917 to May 1919. After returning to Bergstrom Paper, he was named treasurer in 1921, secretary and treasurer in 1929, vice president in 1935, president in 1948, and chairman of the board in 1962. He served as president of Bergstrom Foundation from 1954 until retirement from both the company and the foundation in 1970. He was a director from 1919 until 1971.
In the 1930s, Mr. Bergstrom provided leadership for development of the company's de-inking system. The firm's de-inking process uniquely used a three-tower, three-stage process, resulting in more thorough bleaching and a product of exceptional brightness. The company used 70 percent recycled fibers, dramatically reducing costs while providing greater dimensional stability and opacity. These advances enabled Bergstrom Paper to expand into bible and legal papers, maps, and offset printing and writing papers.
Mr. Bergstrom co-founded the Wisconsin Paper Group, which allowed small producers to ship orders at favorable freight rates, and served as president from 1951-1952. He also helped develop what became Wisconsin Paper Council, an information service model largely adopted by American Paper and Pulp Association.
He was a highly-active member and official of Association of Pulp Consumers; American Paper and Pulp Association; and National Council for Stream Improvement, Inc.
Mr. Bergstrom died January 27, 1981.
Steve Roush is Vice President, Publisher and Editor and in charge of the International Desk at Paperitalo Publications. Many thanks go to the Paper Industry International Hall of Fame, Inc., for biographical information on Hall of Fame inductees.