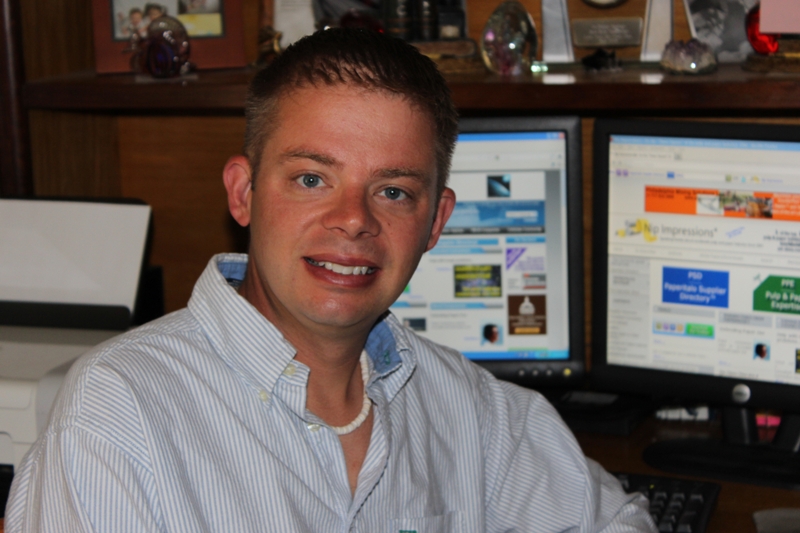 Ladies and gentlemen, the first class of inductees to the Paper Industry International Hall of Fame in Appleton, Wisconsin was inducted more than two decades ago in 1995, and today, close to 150 papermaking innovators and legends have been enshrined. This month, we profile Theodore Wegner, who was inducted into the Hall of Fame in 2013.
Theodore Wegner, "Ted", was born in Milwaukee, Wisconsin on September 18, 1945. He received his B.S. (1967) in Chemical Engineering from the University of Wisconsin, Madison, and M.S. (1969) and Ph.D. (1972) in Chemical Engineering both from the University of Illinois, Urbana. He served in the Chemical Corps, United States Army, for four months before joining as a Research Engineer in the Textile Fibers Department, E. I. DuPont de Nemours, Inc., Seaford, Delaware and worked there from 1972-1977.In 1977 Wegner joined the USDA Forest Service, Forest Products Laboratory, Madison, Wisconsin, starting as a Research Chemical Engineer in 1977; became a Project Leader in 1984 and was named to his current position of Assistant Director for Wood, Fiber & Composites Research in 1989. He has been a major force in focusing the research efforts of the Forest Products Laboratory. While his initial interests were in understanding the influence of web dewatering and drying variables on paperboard properties, he expanded into biotechnology to produce better and unique wood pulps, the influence of chemical and mechanical modifications on the papermaking process, and opportunities to use wood fibers and cellulose in nanomaterials.
Wegner helped define Forest Service Research on converting forest biomass into transportation fuels, and oversees efforts to develop new strains of yeasts that efficiently convert wood sugars into ethanol and other high-valued chemicals; these sugars are recovered from woody biomass in high yield with minimal contamination from inhibitory materials. He also encouraged FPL researchers to publish their research results, present papers at conferences and develop connections with researchers outside of the Forest Products Laboratory.
In 2005, Wegner co-organized the National Science Foundation Workshop "Defining the Opportunities, Challenges, and Research Needs for NanoBiomaterials Derived from Lignocellulosics." He was one of the principal authors of "Nanotechnology for the Forest Products Industry: Vision and Technology Roadmap." Since 2006, he has been the co-organizer/co-chair of the 2006-2011 International Conferences on Nanotechnology for Renewable Materials", and he continues to serve as the Forest Service representative on the US National Nanotechnolgy Initiative (NNI).
Wegner is a strong believer of sustainably managing healthy and diverse forests under both public and private ownership, and achieving national goals of advanced manufacturing, carbon sequestration, climate change adaptation, and achieving energy independence."
Currently Wegner is active at FPL and resides in the Madison area.
Steve Roush is Vice President, Publisher and Editor and in charge of the International Desk at Paperitalo Publications. Many thanks go to the Paper Industry International Hall of Fame, Inc., for biographical information on Hall of Fame inductees.