Paperitalo's Boutique
Inside PaperMoney
Departments
Current News
In Closing
Reference Library
Member Options
About Paper Money
Celebrating all things paper: The wonder and the legacy, continued
Comment
Print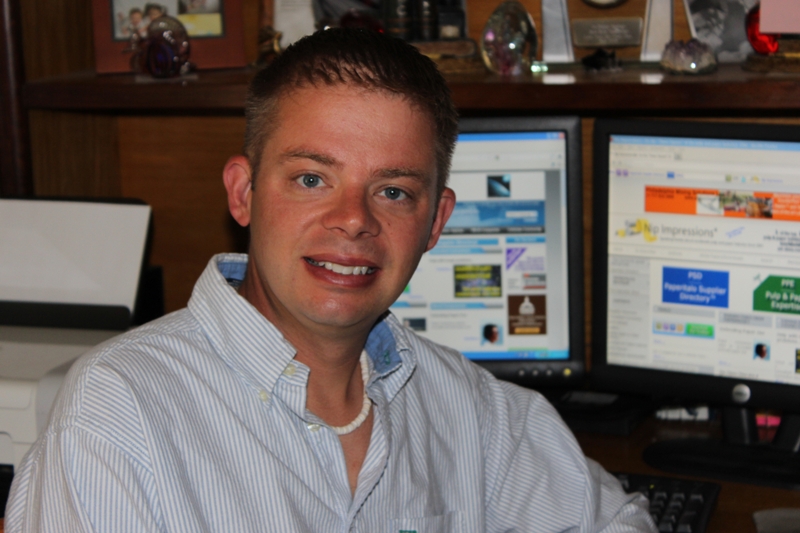 Ladies and gentlemen, the first class of inductees to the Paper Industry International Hall of Fame in Appleton, Wisconsin was inducted more than two decades ago in 1995, and today, close to 150 papermaking innovators and legends have been enshrined. This month, we profile the late Richard B. Scudder, who was inducted into the Hall of Fame in 1995.

Richard B. Scudder was born in Newark, New Jersey, in 1913. He earned an honors degree in economics from Princeton University in 1935. Mr. Scudder worked as a reporter for the Boston Herald and for the Newark News before joining his father at the Newark Evening News, a newspaper founded by his grandfather. Mr. Scudder succeeded his father as publisher in 1952, a position he held until 1972 when the paper was sold.

The saga of Garden State Paper Company began in 1950, more than a decade before the first ton of newsprint made exclusively from old newspapers was produced at the company's first mill in Garfield, New Jersey. Mr. Scudder was approached by a newsdealer who said he had a process that could deink newsprint. Mr. Scudder tried the process in the wash basin in his office, but, though once the ink was removed, not much of the paper remained. Testing of the process advanced to using a food blender in Mr. Scudder's kitchen at home. Later, he moved his research to the more scientific proving grounds of Syracuse University and the Herty Laboratory in Savannah, Georgia.

After the laboratory work was completed, the testing scene shifted to outside mills. Although many in the paper industry in the late 1950s scoffed at the possibility of making quality newsprint from recycled newspapers, Mr. Scudder and his colleagues never considered it a risky venture.

When Garden State Paper Company was formed and began production in Garfield, New Jersey, in 1961, contracts for 45,000 tons of newsprint for future delivery had already been secured. After the Garfield mill, Garden State opened a recycled newsprint operation in Pomona, California, in 1967. In 1968, a joint venture with Field Enterprises, Inc. resulted in the opening of a newsprint mill in Alsip, lllinois. In addition, a fourth mill was built in San Lois Potosi, Mexico, and a fifth mill in Dublin, Georgia. Mr. Scudder is credited with personally selling all the newsprint that the original three mills initially produced. Under his leadership, Garden State Paper Company became the world's largest recycler of newsprint into new newsprint.

Mr. Scudder has been recognized as the co-inventor of the deinking process -- a process that is now used in the manufacturing of over two million tons of newsprint annually. As early as 1978, he was selected by The Paper Trade Journal as the "Papermaker of the Year." In addition to being recognized for his role as co-inventor of the deinking process, Mr. Scudder was recognized for his contributions to resource recovery and environmental improvement. In 1974, Mr. Scudder and Garden State Paper Company were given the first American Paper Institute Environmental Award for Solid Waste Management. In 1971, he won the National Recycling Award from the National Association of Recycling Industries and was named the Resource Recovery Man of the Year in 1978. He was inducted into the Paper Industry Hall of Fame in 1995.

Mr. Scudder has served on the United States government's advisory committee on Federal Policy on Industrial Innovation. He has served as director of the Environmental Action Coalition for New York City and was instrumental in forming the Committee for Resource Recovery in both New Jersey and California. He serves as a trustee of Princeton University's Environmental Institute. For ten years, he was a trustee of Rutgers University and New Jersey State University. Mr. Scudder was awarded an honorary doctorate from Monmouth University.

In 1983, Mr. Scudder and W. Dean Singleton bought the Gloucster County Times, a newspaper in Woodbury, NJ, and soon thereafter the Salem Sunbeam in Salem, NJ. The purchase of several smallish papers in Ohio followed, and then purchase of the Sparks Newspapers-Hayward, Newark, Pleasanton and San Remo, California.

Since then the company grew to be the sixth largest newspaper company in the United States, publishing four daily papers in Massachusetts, four in Colorado, six in New Mexico, three in Pennsylvania, twenty-four in California, two in Vermont, and one in Connecticut, Utah, and West Virginia. Altogether there were 49 daily papers and 92 weekly, total market coverage and other newspapers. Principle papers include the Denver Post, the Los Angeles News, the Long Beach Press Enterprise, the Connecticut Post, the Oakland Tribune and the Salt Lake Tribune.

Mr. Scudder was drafted into the Army at Fort Dix, NJ in 1941 and went to Officer's Training School a year later. He also attended the army's Advanced Counter-Intelligence School.

Attached to General Eisenhauer's Supreme Command in Europe, he was instrumental in "Operation Anonymous"-an underground German language radio station which, unlike Tokyo Rose and other "black" radio stations was established for strategic purposes.

It had become known that German officers were sometimes making tactical decisions based on information from the BBC which consistently violated US censorship.To this end, "Operation Annie" reported the activities of the American Army with absolute accuracy with the intention to mislead them later.

Mr. Scudder was allowed to visit the War Room and 12th Army Group and, without censorship, write and broadcast in every detail the progress, or lack of it, of the American Army. It is believed that misinformation from the station directed German troops retreating across the Rhine to bridges controlled by the US Army resulting in the surrender of many thousands.

Mr. Scudder was awarded the Bronze Star and left the army as a Major. Mr. Scudder died in 2012.
Steve Roush is Vice President, Publisher and Editor and in charge of the International Desk at Paperitalo Publications. Many thanks go to the Paper Industry International Hall of Fame, Inc., for biographical information on Hall of Fame inductees.
****

---