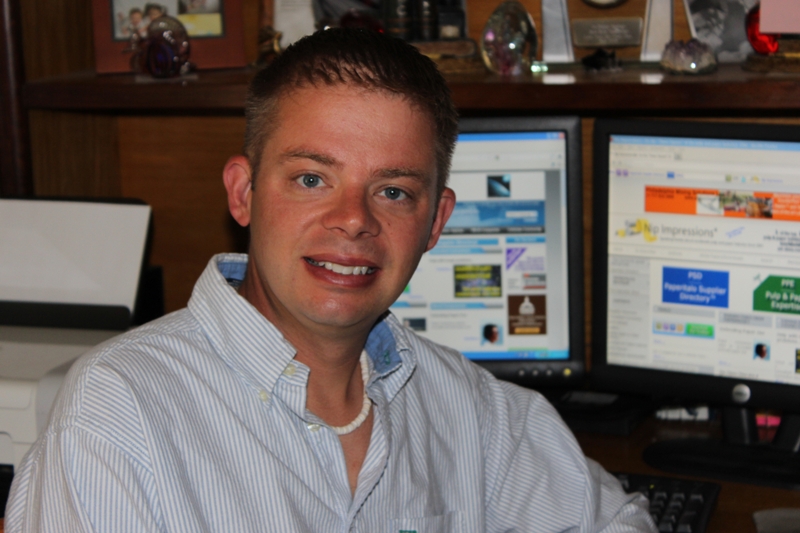 Ladies and gentlemen, most days of our lives are ordinary, forgettable even. We all have routines, at home, when we wake up, eat, go to bed, at work, etc., etc., etc….
If I asked you what you what you were doing at this time two Tuesdays ago, or what you were doing on, say, April 16 of this year, I'd wager many of you would scratch your heads and tell me you couldn't recall.
But there are days we will always remember, birthdays, Christmases, weddings days, births of children, and so forth.
Those are days you treasure, days you remember with a smile.
****
Listen to a special program discussing global warming on Pulp & Paper Radio International.
****
Then there are days you remember for vastly different reasons. Here in the U.S., Sept. 11, 2001 is a day that is forever etched in the minds of so many Americans. I remember exactly what I was doing that day when I saw the twin towers go down on television. I was beginning my master's program at Ohio State University and was getting ready to go to a required TA seminar (it was canceled). Most of us also remember the horrible violence at Columbine High School in Littleton, Colorado on April 20, 1999; many recall the shootings at Virginia Tech on April 16, 2007, and just this year, many will never forget the violence at Chardon High School on Feb. 27, or the despicable shootings this past Friday at Sandy Hook Elementary School in Newtown, Connecticut, that left 20 innocent first-graders dead along with six innocent adults.
Unfortunately, the massacre at Newtown could have happened at any town, or any place. From everything I've heard on what's been reported, the school personnel and the authorities were well-prepared in an area not known for violence. However, this isn't the first time where a place that was considered safe turned into a crime scene – and it serves as a painful reminder for all places … schools, churches, businesses, paper mills, etc. … to always be prepared as possible for the unexpected.
In the paper industry, just last week on Pulp & Paper Radio International (10 Dec. 12), we reported on how a former Verso paper mill employee was sentenced to five years in prison after engaging police in Jay, Maine in a 10-hour standoff this past March. The former employee was reportedly upset after being fired after allegedly spraying a co-worker with a hose, and later threatened his former co-workers with guns and held his former manager hostage for more than six hours.
And closer to home for me, I remember when I was an editor at a newspaper nearly a decade ago now when an employee at a local packaging plant took a gun onto the premises because he was upset about a failed relationship, wielded the firearm and ended up killing himself in the parking lot.
Folks, that was no ordinary day for the employees at the plant, and I am sure they remember that day like it was yesterday.
Yes, most of the days of our lives end up being very ordinary, but we always need to prepare for the unordinary and be ready if and when those days and times arrive. And sadly, as a longtime editor, I've read and heard too much of accidents (and deaths) at the workplace, many of which could have been avoided if we always remember "Safety First."
May you all have a safe and blessed holiday season, and we will talk again soon.