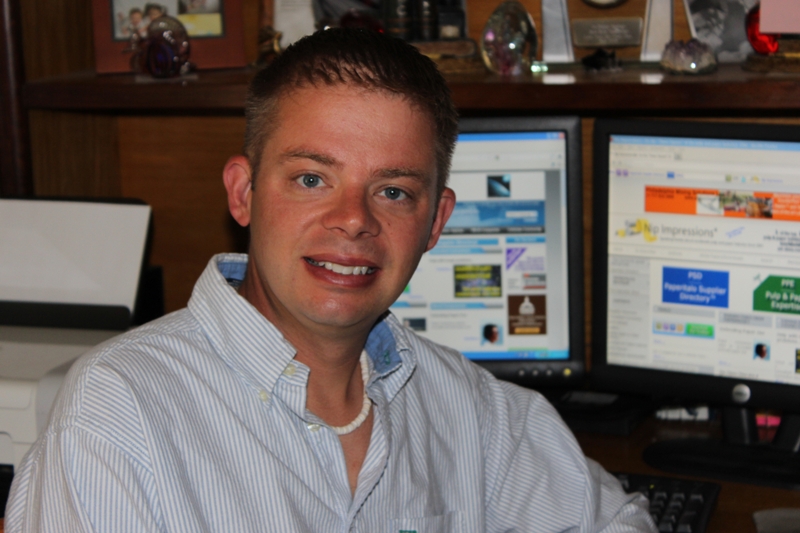 Ladies and gentlemen, we talked a little bit last month about how Georgia-Pacific and the Koch brothers reportedly "caved" on a "strict policy" and how, thanks to the U.S. National Labor Relations Board, employees can now tweet, Facebook and say anything they want on social media "without fear."
Now, if a person actually believes for one moment that unions and labor relation boards can "always" keep a worker out of hot water and they can, indeed, bite the hand that feeds them on social media "without fear," they might want to consider the recent story of the Corner Brook Pulp and Paper worker who was, in fact, canned for blasting their employer on Facebook.
The employee and her union took her firing to arbitration – and lost.
Like I had written last month, what you say does have consequences, and a 13-year veteran of the Corner Brook mill found this out the hard way. I could detail a little more about what this now ex-employee said, but I'd rather not. If you really want to read about what got her fired, you can quickly find articles on the subject – but please be warned, many of the reports contain some very strong, foul language … seriously.
The Internet can be dangerous, and in our busy lives, we sometimes don't stop and think about how dangerous the World Wide Web can be – not only to us and our careers, but to our companies, as well.
Just last week, I received an email from my "cousin." The message said I should read this "interesting article." Considering I'm a longtime journalist and columnist, and considering I'm usually busy, I might have quickly checked out his link to see what he wanted me to read.
Instead, I quickly "moused over" the name of the sender and found out that it wasn't from my cousin and the link was most likely not an "interesting article" at all. I'm positive it was some attempt to hack me in some way – but I don't think I'll click to find out what this hacker wants to hack.
Considering how someone will go out of their way to try to hack someone like me, consider the "phishing" a hacker would do to get at a company, its information or its servers or networks.
While we might be totally aware of how hackers, phishers and scammers are out there trying to steal private or financial information or do damage to a business or organization, what about our employees?
It's important for everyone in a business that has any dealing with the Internet to be aware how easy it is for hackers and scammers to use social media, online devices, removable storage devices, email accounts, etc. to conduct harmful, illegal and damaging activities.
I, along with others working for Paperitalo Publications recently took several free, online courses offered by the U.S. Department of Defense that touch on these subjects.
Although I'm an online publisher and editor and have worked and conducted business on the Internet for many years, I was shocked at some of the new, deceptive-yet-often-innocent-enough-looking means that can get us "hooked" by those who want to do us harm.
These courses are unclassified and you can take them here.

These hackers can quickly place a business at great risk, lead to financial loss and jeopardize the security of your company's information and information systems.

It's worth the effort to keep this threat on top of mind.
Steve Roush is Managing Editor and Publisher and in charge of the International Desk at Paperitalo Publications. He can be reached by email at steve.roush@taii.com.

****