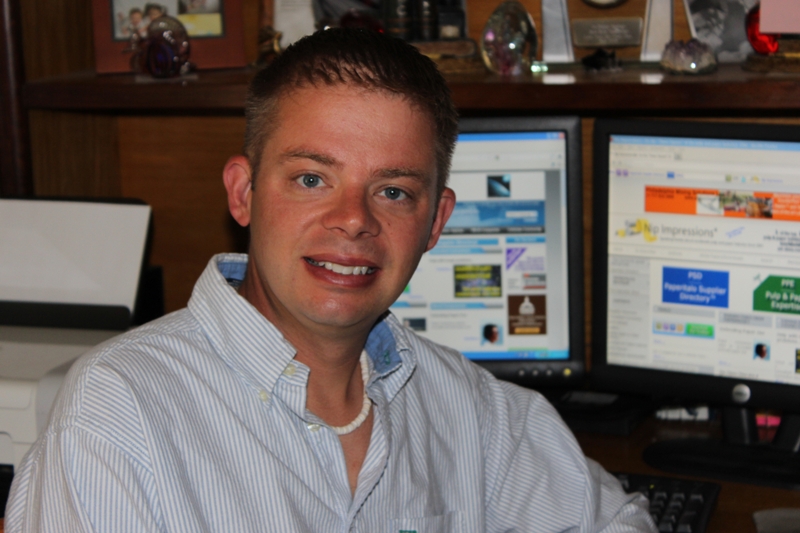 Ladies and gentlemen, it was an honor and a privilege to spend a few days last week in Raleigh, North Carolina to celebrate 60 years of the N.C. State Pulp and Paper Foundation.
This year also marks the 85th anniversary of the N.C. State College of Natural Resources. These are two commendable milestones, indeed.
It goes without saying that North Carolina State has a top-notch pulp and paper program, and it was great to converse with the students - I have no doubt that some of them will be industry leaders in the not-so-distant future - and it was a distinct pleasure to chat with those who are current stalwarts in the industry.
Some of these leaders have only been in the pulp and paper industry for a few years, yet are already making a difference, and some have been around for decades and have a wealth of knowledge and experience.
Perhaps the most memorable part of the annual meeting and celebration banquet was a two-hour speaker panel where industry leaders - many of whom had graduated from N.C. State - addressed the students, talking briefly about their careers, but more importantly, addressing what it takes to be a success.
No matter how young or old you are, some things never change. No matter how careful we are, we can always learn more about safety. Likewise, no matter what position we hold in our respective companies, it is always good to focus on making good career decisions and striving to continuously raise the bar of excellence.
Ernie Alexander, PhD, who spent 37 years with MeadWestvaco and is currently a consultant and a development officer with the N.C. State College of Natural Resources, told the students, "I'm enjoying my work now as much as I ever have, and if I could wish one thing for you, it would be that you get to be my age and look back on your career, and be enjoying your work as much as I am right now."
He said that being disciplined is important, and suggested that the best way to do that is to write and sign a contract with yourself, to simply take a piece of paper, write down the job title, write down what you know about that job, and begin to think about how to best perform that job. He said the contract should have a number of behaviors that you plan to follow, and under each of those behaviors, he suggested that you should make a list of tasks that you will use to judge how well you're doing in meeting that contract.
"Just to suggest a few behaviors and a few tasks that you might put under those behaviors, every job that you have you will have a behavior that says, 'Be honest,' 'Have integrity,' 'Work safely,'" Alexander said. "Under those, you need to think about how you're going to do that with that specific job, and as you move to the next job, some of these will carry over to the next job."
To give another example of what behaviors and tasks he would put in his contract if he was just beginning his career, Alexander said he would put down, "Respect individuals," and under that he would put the task, "Remember people's names." He admitted that he's often had an issue with remembering names, and said, "If I had to do it over again, I would get a notebook, and when I would meet somebody, I would write their name down, I would write the date down, when I met them, what the context was that I met them in, and then I'd write down something about that individual. It can come in very handy later."
He also said that listening should be part of any contract.
"You need to listen to people," he said. "It's a lot more fun to talk than it is to listen, but it's a lot more difficult to listen than it is to talk. I suggest that you only talk if you have something to say, but as you get experience, you need to talk, you need to contribute."
He said that people need to treat their bosses, their peers, and their subordinates the same way - with respect.
"Eventually, there's a chance that some of your subordinates will become your bosses," he said. "And if you didn't treat them the way they should have been treated when you were their superior, you're going to regret that."
Alexander said to never, ever stop learning.
"Write down, 'I'm going to be a lifetime learner,'" he said. "Under that, list what things you are going to learn while you are in that job; new tools, how to apply to apply those tools ... make a list of the things you're going to learn in the short term and then go back and review that list."
Finally, he said that everyone needs to be a salesman.
"You should put down in your contract, 'Be a salesman,'" he said. "If you don't sell yourself, who is going to do it? You can say that, 'My accomplishments should speak for themselves,' but the reality is, they won't. You have to be a salesman."
He suggested that these were only a starting point, and that everyone should make their own contract, review that contract at least every six months to be sure that they are following and honoring the contract.
"I believe that if you do that, you'll set yourself apart from your peers and you will have more than your share of career options, career choices, and at that point it will make it easy to make career decisions," he said.
The seasons pass and the years roll, but some things never go out of style - hard work, dedication, respect, honesty, integrity, excellence and contracts ... written on paper.
Steve Roush is Vice President, Content Channels and in charge of the International Desk at Paperitalo Publications. He can be reached by email at steve.roush@taii.com.

****