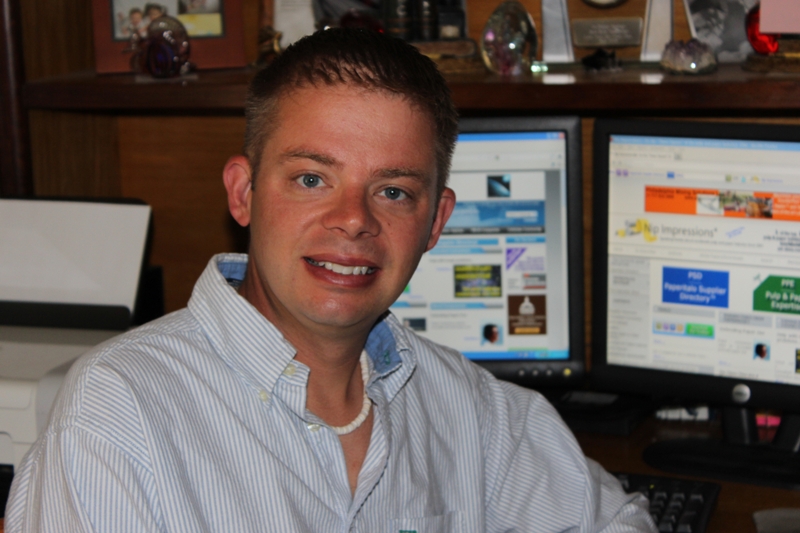 Ladies and gentlemen, in the 14 Jan. 13 Pulp & Paper Radio International program, we highlighted how Google has made the decision to sign up for the "Go Paperless in 2013" campaign.
Our good friends at Two Sides, along with the Printing Industries of America, have responded by penning open letters to Google execs.
Phil Riebel, president of Two Side U.S., along with Two Sides UK director Martyn Eustace, wrote a letter to Google Chairman Eric Schmidt on Jan. 8th, saying, "While the products and services delivered by Google are to be admired, this new initiative is clearly another example of a self-interested organization using an environmentally focused marketing campaign to promote its services while ignoring its own impact upon the environment."
The Two Sides letter and press release went on to talk about the negative environmental impact of Google's business – including that the search giant uses 2.3 billion kilowatt-hours of electricity a year, enough to power a whopping 207,000 U.S. homes for 12 months, or about 41 Empire State Buildings (take a few moments to think about that!).
The Two Sides letter also said that Greenpeace (you're reading this correctly, folks, the print industry is referencing Greenpeace) highlights that e-waste is now the fastest growing component of the municipal solid waste stream. In Europe e-waste is increasing at three to five percent a year, almost three times faster than the total waste stream. The amount of electronic products discarded globally has skyrocketed recently, with 20-50 million metric tons generated every year. Electronic waste now makes up five percent of all municipal solid waste worldwide.
In a letter to Schmidt and Google CEO Larry Page, Printing Industries of America President and CEO Michael Makin wrote, "We all must do our part to respect the environment, but pitting one segment of the communications spectrum against another is not the right way to achieve this goal. … How would your company feel if the almost 1 million direct workers in the printing industry encouraged their families and friends to go 'Google-Less' in 2013? This is something to consider given that 67 percent of online searches are actually driven by offline messages."
Reibel and Eustace correctly pointed out that in the United States, more trees are grown than are harvested and the volume of trees growing on U.S. forestland has increased 49 percent over the last 50 years. The amount of U.S. forestland has remained essentially the same for the last 100 years at about 750 million acres, even though the US population tripled during the same period. Forest cover in Europe is now 30% larger than in 1950 and has been increasing by 1.5 million soccer fields every year.
Reibel and Eustace told Google, "Let's remember that paper is made from wood, a sustainable and renewable product that is an increasingly valuable resource for the creation of a vast range of sustainable products. Responsibly managed forests are a critical resource that benefit the environment and also provide wood and wood by-products that are now seen as a preferred material as society tries to reduce its reliance on fossil fuels. It takes energy to produce paper but most of it is renewable and, as an example, over 65 percent of the energy used to make pulp and paper in the U.S., and 54 percent in Europe, originates from renewable biomass.
"So, before encouraging people to go paperless, and particularly inferring that electronic services are better for the environment, Google and others need to examine their own impacts and perhaps might reflect that, on balance, print and paper can be a sustainable way to communicate."
I agree 100 percent, and hope that Google and other companies reconsider their participation in this "Go Paperless" campaign. There's no reason why electronic and paper-based communication can't coexist and play nice.