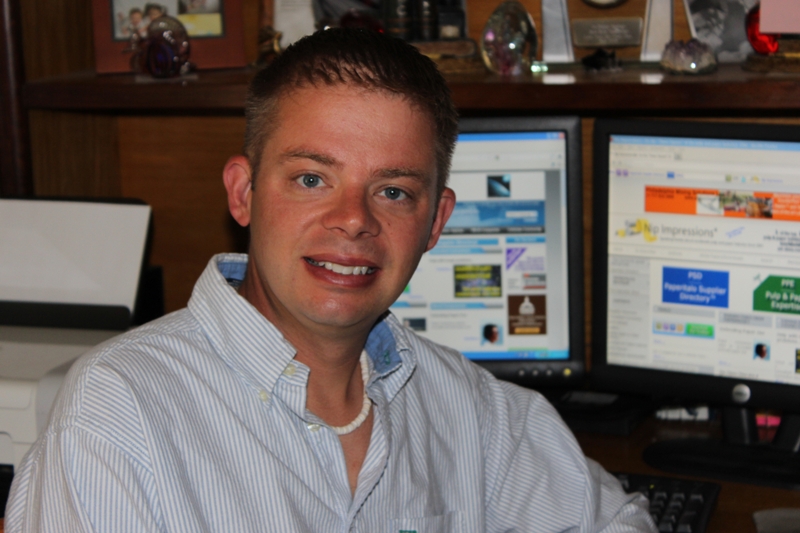 Ladies and gentlemen, the first class of inductees to the Paper Industry International Hall of Fame in Appleton, Wisconsin was inducted more than two decades ago in 1995, and today, close to 150 papermaking innovators and legends have been enshrined. This month, we profile the late Chester Floyd Carlson, who was inducted into the Hall of Fame in 2011.
Chester Floyd Carlson was born in Seattle, Washington on February 8, 1906. He received his bachelor's degree in physics from the California Institute of Technology (Cal Tech) in 1930 and his law degree from New York Law School in 1939.
Upon graduation from Cal Tech in 1930, he joined Bell Telephone Laboratories as a research engineer, later becoming the assistant to the patent attorney. While working at Bell, Carlson wrote over 400 ideas for inventions in his personal notebooks. From 1933 to 1946, Carlson worked for the PR Mallory & Company as a patent officer.
Carlson was the inventor of xerography, which is the process of plain paper copying. He patented this process in 1938 and subsequently obtained over 38 other improvement patents. In 1944, he teamed with Battelle Memorial Institute to develop and commercialize the process and in 1947 formed a licensing agreement and a consulting arrangement with the Haloid Company, which later became known as the Xerox Corporation. The Xerox 914 copier was launched in 1959 and it revolutionized paper copying. Before the introduction of Xerox 914, the world made 20 million copies but just five years later, 9.5 billion and by 1984, 550 billion copies were made per year. It is estimated that 2 trillion xerographic copies were made in 2004. Obviously, plain paper copying had an enormous impact on the demand for paper.
The invention of the plain paper photocopier has been called the most significant development for the graphic arts since Gutenberg's contributions for printing in Germany. Like Gutenberg, Carlson was the single inventor for this technological revolution. Forbes Magazine named the Xerox 914 copier the most successful product ever marketed in America.
While Carlson amassed a personal fortune (over $150 million) from his invention, he endeavored to die penniless through his philanthropic efforts. He was an inventor and a man of character with extraordinary will power.
Carlson received numerous awards during his career including the Inventor of the Year Award in 1964 and the Horatio Alger Award in 1966. He was inducted into the National Inventors Hall of Fame in 1981.
Chester Carlson died on September 19, 1968 in Rochester, New York.
Steve Roush is Vice President, Publisher and Editor and in charge of the International Desk at Paperitalo Publications. Many thanks go to the Paper Industry International Hall of Fame, Inc., for biographical information on Hall of Fame inductees.